You're dominating every match, you love brawling and life is good. All of a sudden you keep dying in every match and enemy seems to be dominating now. If something similar happened to you or you just want to get better at brawl stars, this article is for you.
In this article I'll be telling you things from my personal experience that helped me get better at brawl stars so without further delay let's get right into it.
Dying
While playing a match with any brawler the first thing you need to remember is staying alive and not getting a kill is better than dying and getting one kill.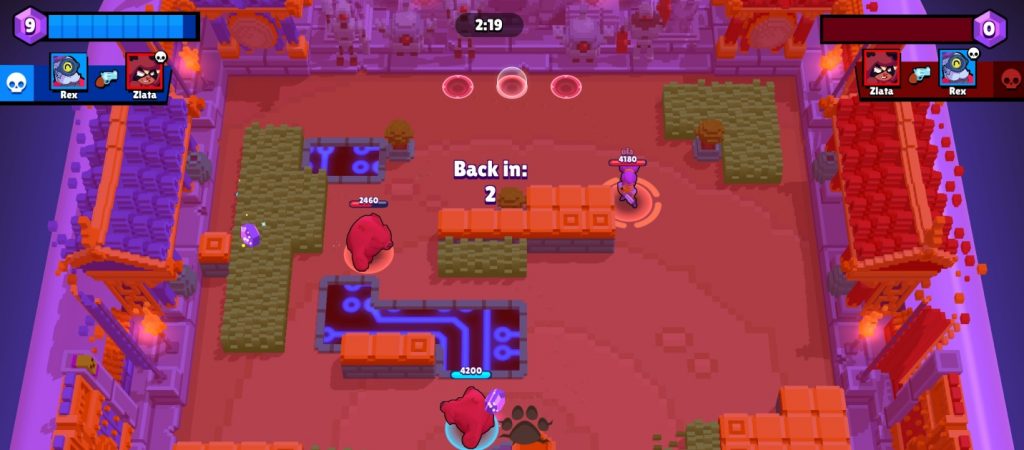 When you die you put your team in a 2 vs. 3 positions and although if your teammates are pro they may get out of it but for the most part 3 brawlers will win against 2. So make sure to avoid dying as much as possible.
Upgrades
This one might seem obvious but DO NOT level up all of your brawlers.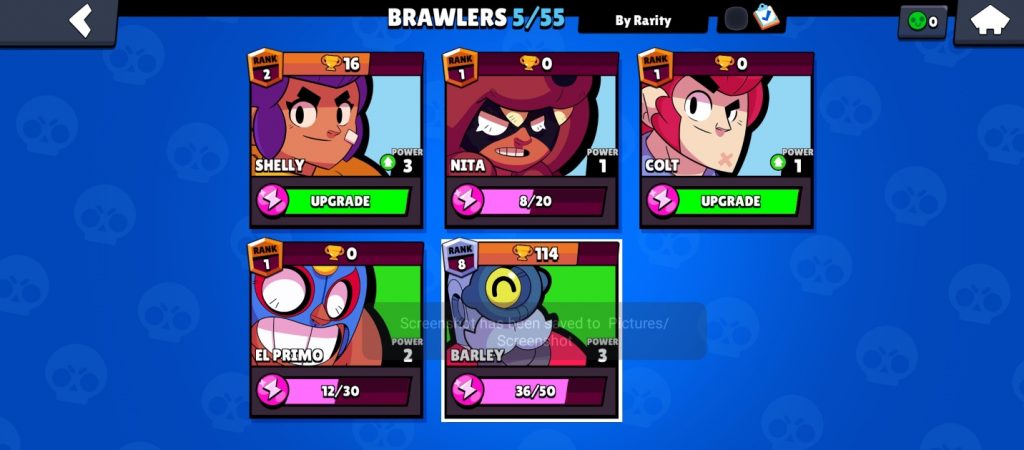 You get free materials to level up your brawlers, what you should do is save it and level up only the brawlers that you use. Once you level them up as much as possible then move on to the other ones. Remember, you don't need to stop leveling up any brawlers but you need to prioritize which one to level up first.
Commit for kill
Second most important thing that you need to keep in mind is, know when it's okay to be aggressive and go for a kill and when to fall back and heal.
Healing mostly gets ignored but it takes only a few seconds to heal and while healing you can see what's going on in the battlefield. When you know you can get a kill and stay safe go for it. The only way to get this sense is by playing more battles and gaining more experience.
Picking a brawler

Unlike other supercell games like clash of clans or clash royale you can't rely on one thing. In clash royale you can choose a deck and play the life out of it, however in brawl stars one brawler can't be the best in all formats. What you need to do is pick the brawlers you like and play with them as much as possible.
Each brawler has their own strength and weaknesses, that's what you need to learn. All you need to do is know your brawlers basically.
Know your weakness
Being too positive and committing for a kill may guarantee to boost your mood but it'll never guarantee the kill you went for.
This relates to the previous tip; do not expect to do godly with your health bar at its last breath. Be realistic and go for kills when you're confident about it. Know in which case the brawlers you're using work and in which case they don't. Ranged brawlers are squishy and will most likely get killed when a strong melee brawler is close so if you're using someone squishy make sure to keep your distance. Things like that will level you up significantly.
Knowing about brawlers
This one might sound dumb but if you know about more brawlers even if you don't use them, it'll help you a ton.

The reason behind that is when you know what a brawler is good at and bad at it'll put you above 90% of players who just know about their own brawler. When you're up against a brawler and you know how they can counter you, you'll be prepared for it and will be able to plan ahead. That alone may turn the tides of a game so make sure to have general info about other brawlers too.
With that said I hope you learned something from this article, make sure to stay awesome and keep brawling!