Clash Royale can seem like a very easy game. Which is true to an extent. However, things get very complicated very quickly when you try to configure your battle decks. There is very little room for error when it comes to selecting an excellent Battle Deck that will help you win battles.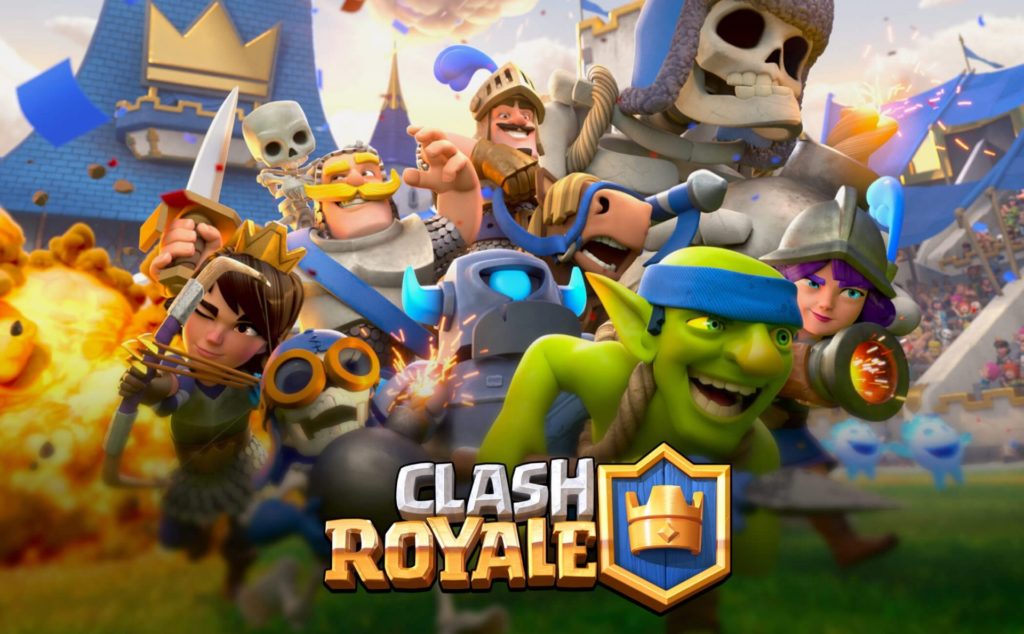 The P.E.K.K.A. Bridge Deck is perhaps the most versatile deck there is. It stands tall against almost all other card decks and battle styles. In the hands of a seasoned player, it can turn the landscape of the battlefield from even the worst of the conditions.
Cards and Card roles: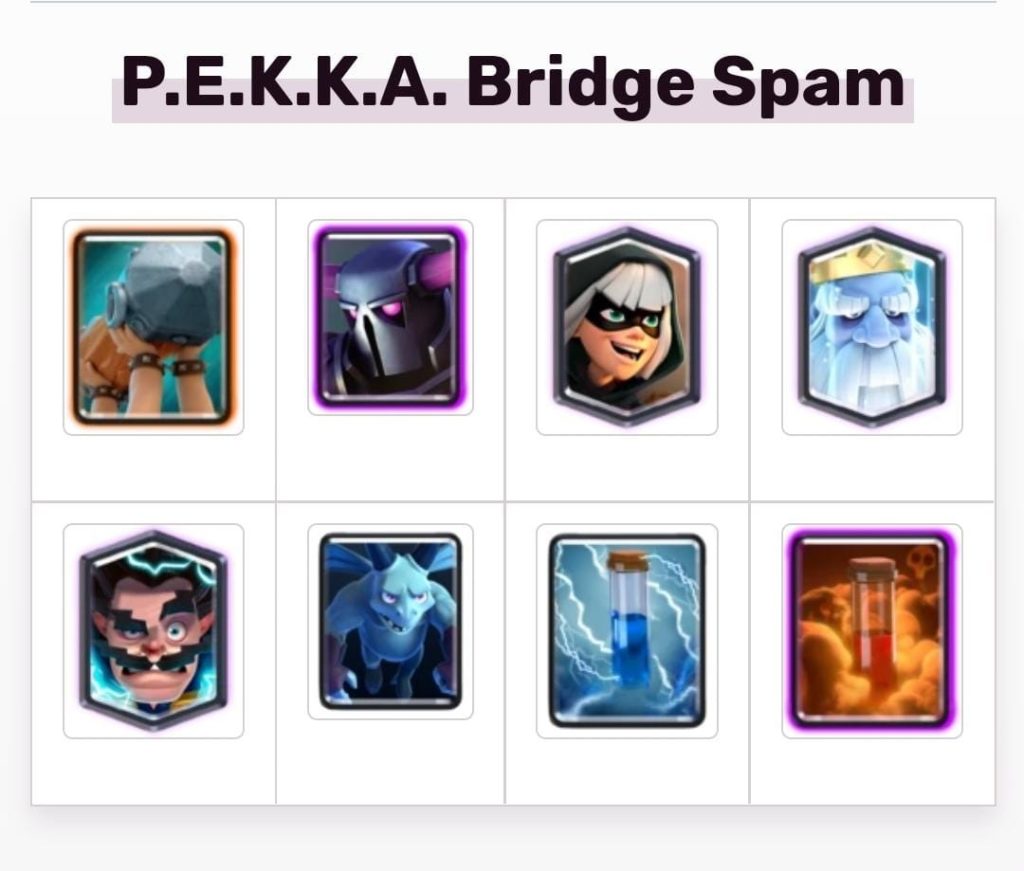 Battle Ram: This is the win condition of this card deck. At times, even one or two connections is enough to get you your victory. However, you will require the assistance of spells and other troops to get it over to the enemy's tower.
P.E.K.K.A.: She is your primary defender against any enemy units marching towards you. This also acts as your secondary win condition.
Bandit: It is one of your two semi win conditions (Royal Ghost being the other one). The bandit deals a lot of damage for its corresponding elixir cost and should be your go-to card if you want to incite a reaction from your enemy.
Royal Ghost: His invisible mechanics makes him very potent against enemies. And almost every time guarantees a hit on the towers if ignored by your opponent.
Electro Wizard: This is your ranged and air targeting unit. The constant stun effects are useful against charging units such as Sparky and Inferno Dragon. It is also very effective when it comes to slowing down tank units such as Golem.
Minions: This is your air swarm and DPS. They are also Zap resistant and hence are good at supporting your primary and secondary win conditions such as Battle Rams or P.E.K.K.A.. However, stay vigilant while using this to defend your towers from balloons. As balloon decks often are equipped with arrows to deter these swarms.
Zap: This small spell zap can aid you in your final push to the towers. This can help you sneak in your Battle rams through an already shaky defence.
Poison: Use this mostly in your offence while using battle rams or P.E.K.K.A. You can also use the poison to take out long range troops such as Musketeer or Wizard.
How to configure your own Battle Deck?
An excellent Card Deck has a lot to live up to. And it is very easy to miss certain aspects of it when you are making your own. Here is a list of things you should keep in your mind if you plan on configuring your own card deck:
Choose a strong card as your win condition. Your win condition is the card which plays the role of your main offence against your enemy. Hence your win condition must have good damage, moderate health and must be able to reach the enemy's tower easily.
Decide on your Deck archetype: All players must decide on their deck's archetype before configuring one. There are many archetypes to choose from. But the main ones are Beatdown, Control, Siege. Deciding on your archetype would guide you in selecting the cards and would provide you with a sense of direction while attacking.
Aim for an average elixir cost(AEC): The most effective and balanced card decks are the ones with an AEC between 3.0 and 4.0. Decks with higher elixir cost are often Beatdown decks and are slower. Decks with lower AEC are often faster but the troops are often fragile.
Of the numerous factors you should consider before making your own deck, these three are the most significant ones. You can expect a roughly balanced and effective card type just by sticking to these three factors. Happy Clashing!