Tired of playing alone and want a clan? Or want a place where you can invite your friends and clash together with them? Clans are a perfect way of doing that but having your own clan is even better.
In this article I'll be telling you how to create a clan and everything you need to know about it. So without further delay let's get into it.
Requirements
In order to create a clan you need to complete the following requirements.
– Reach town hall level 3
– Have 50,000 gold
Once you cover both requirements, you're ready to make your own clan. For that follow the following steps.
STEP 1 – Rebuild the clan castle
Clan castle is a broken building which every player gets in their home village. You need to rebuild it in order to join or make a clan.
When you are town hall level 3 you can click on it and rebuild clan castle. It will cost 10,000 gold and after building it you will be able to access all clan related features including making clans and joining clans.
After rebuilding the clan castle you can move on to the next step.
Step 2 – Set clan requirements
This is the first step of creating a clan for that you need to click on clan castle and select "Clan" option.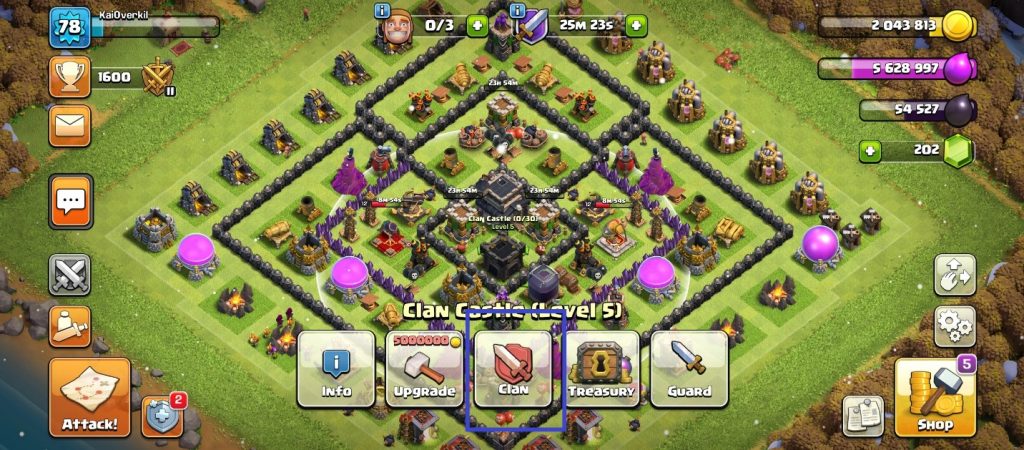 Once you click there it will take you to main menu.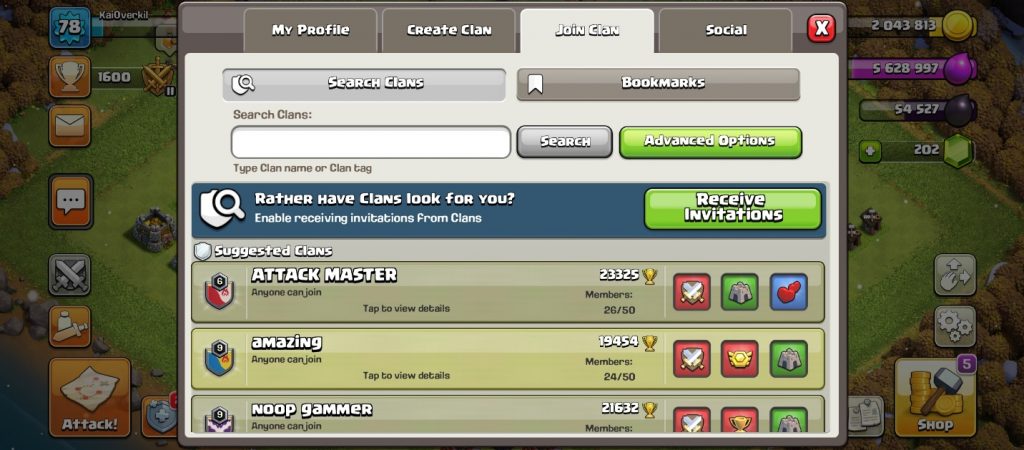 This is the main screen where you can access most of the options including your profile, your clan, join clan screen and social option where you can see all your friends. You can connect your Facebook account and see your Facebook friends and their progress.
If you are in a clan 2nd option will be your clan dashboard otherwise it will be "Create clan" option.
STEP 3 – Create clan
From main screen you can click "Create clan" and access the create clan dashboard.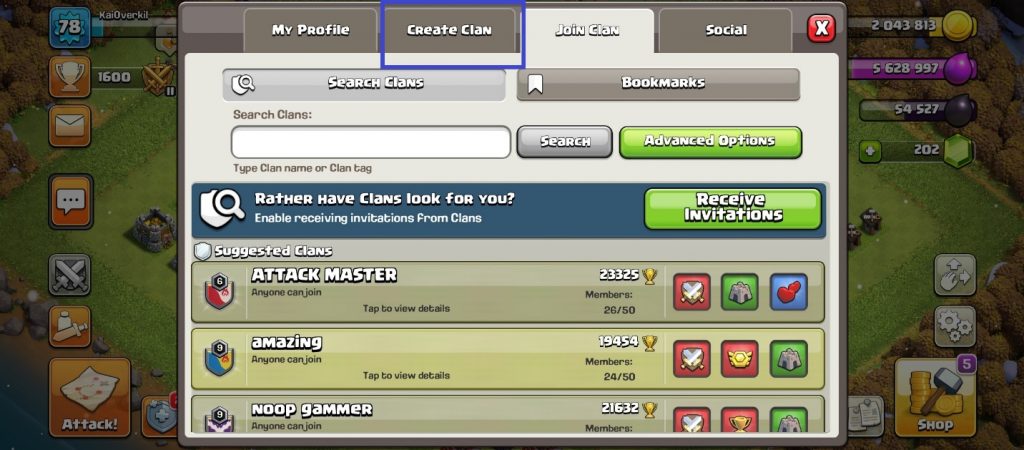 When you click create clan it will let you check clan options before creating it.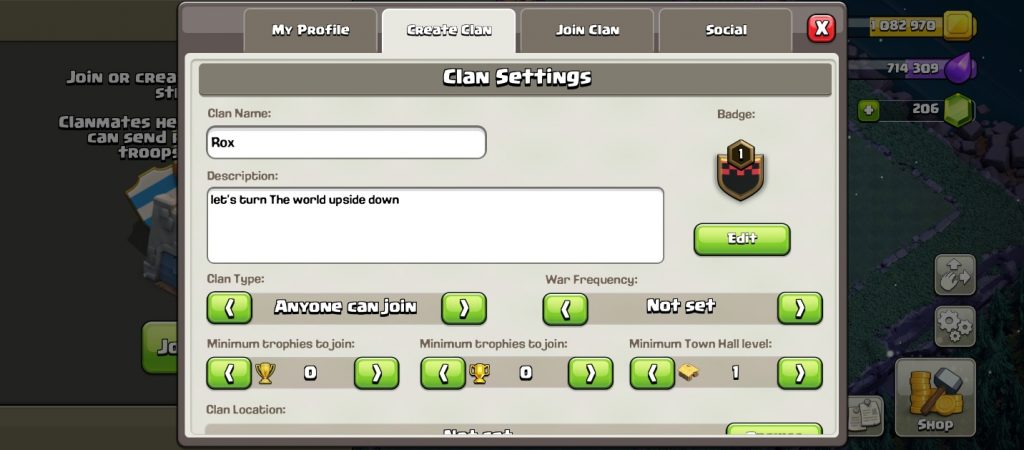 At the bottom of edit screen you can select what type of clan you aspire to be. This helps players search for your clan better. When a player searches for clans they can select what type of clan they're looking for. The filters you select help them find your clan. It's a better way of searching when compared to searching by name.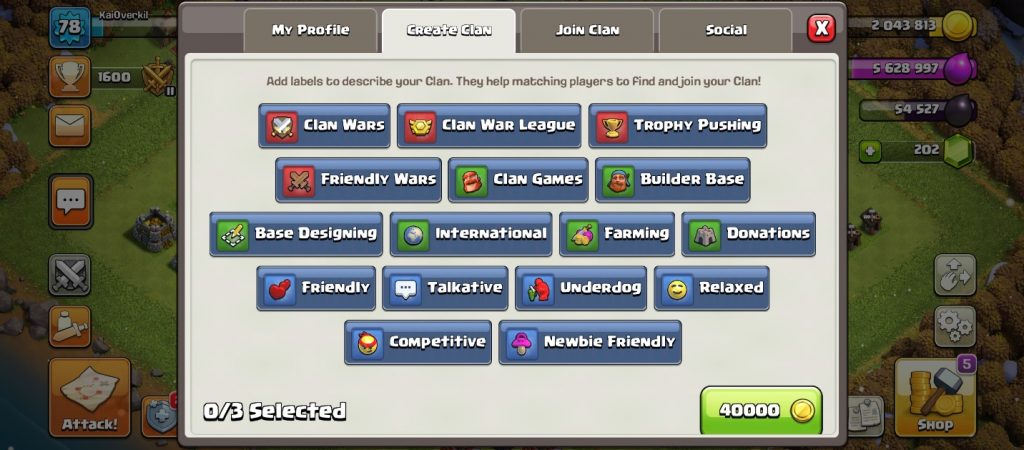 You can select 3 labels and once you're done click the green 40,000 gold button to create your clan.
After creating clan your create clan option will be replaced by My Clan option.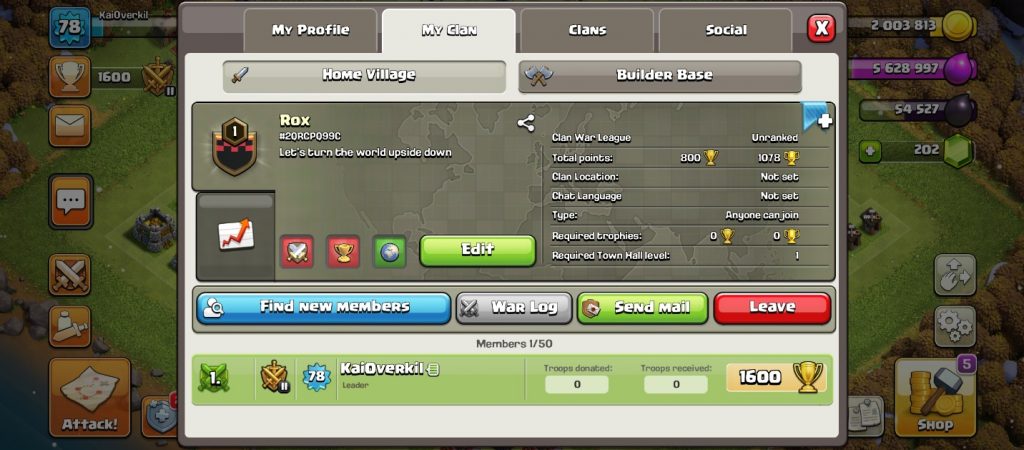 On the clan option you can click green edit button anytime and change clan label and other clan options.
And with that you have your very own clan, next step covers how to invite your friends to join your clan.
Step 4 – Invite friends
In the main menu click the "Social" tag.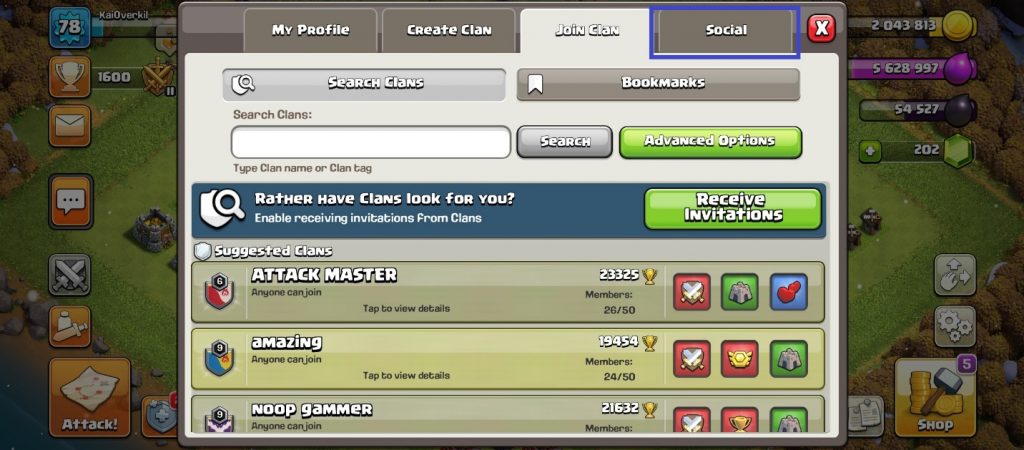 There you will be able to see all the people you added in game. In order to add your Facebook friends you can connect it with Facebook and it will let you see all your Facebook friend who play clash of clans.
In order to invite them click on their profile and select "Invite".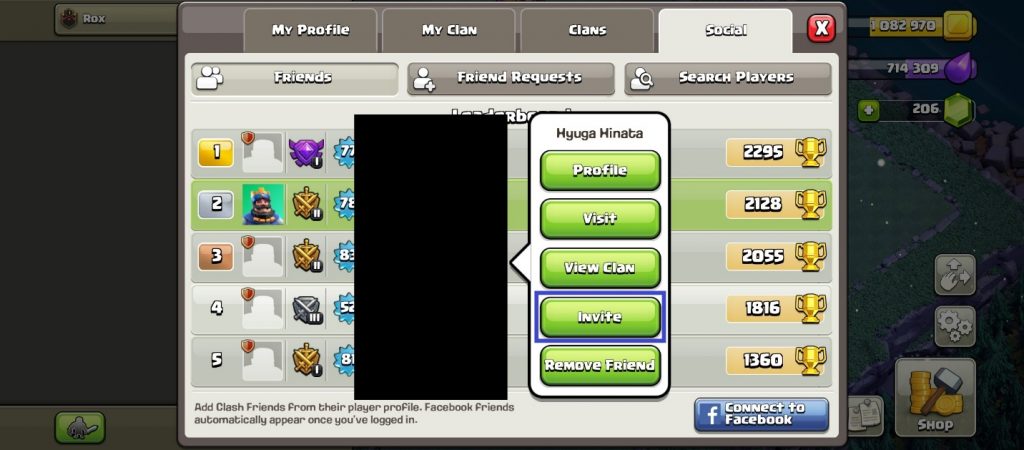 It will send them a clan invite which they can accept and directly join your clan.
And that's it, we covered.
What you need to make a clan
How to make a clan
How to invite friends in your clan.
That's all from me for now. Have fun playing with your friends and happy clashing!