Mega Crab is a massive superstructure. It is the brainchild of the infamous and notorious Dr. T. It is a megastructure that sprouts out of the ocean surface and poses a threat to the peace of your archipielago. The artificial island has an odd shape that often resembles, you guessed it, a CRAB!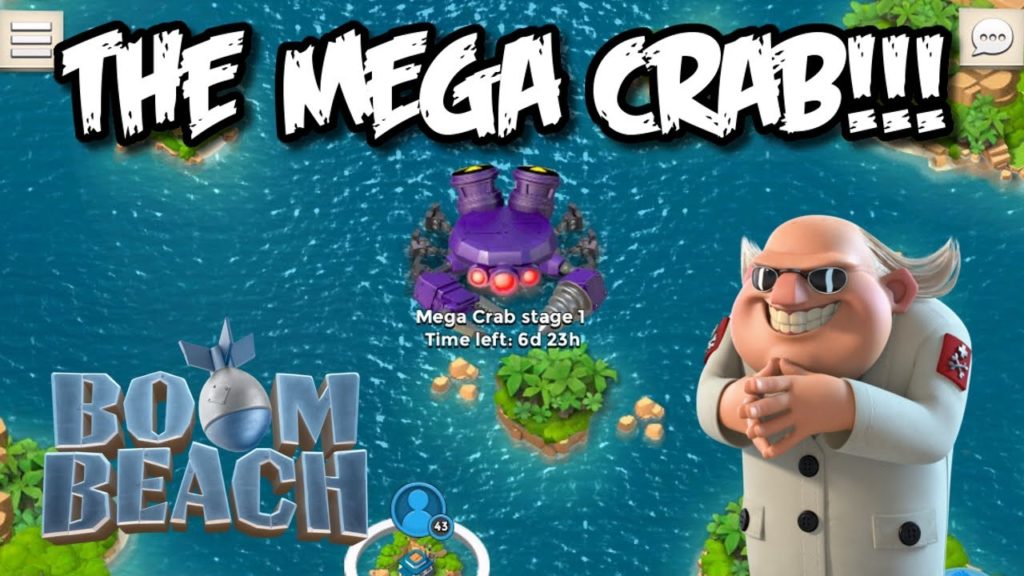 The Mega Crab has an infinite number of levels and you can skim through them to gather loot and trophies. The mega crab makes a random appearance, which is apparently by design and is the doing of Dr. T himself.
The base can offer a host of items as rewards, including(but not limited to) Resources, Power Stones and rare coveted items such as Power Powder and Prototype Modules. You start off the series of attacks on the base with 3 attacks. You earn one attack every two and a half hours and another one, each time you complete a level. You can store upto eight attacks at once.
The base is defended by a host of defences, which can even include unreleased prototypes. One of the interesting features is the presence of certain traps that you can use to your advantage. These are the Critter Container, Speed Serums and Cryo Bombs.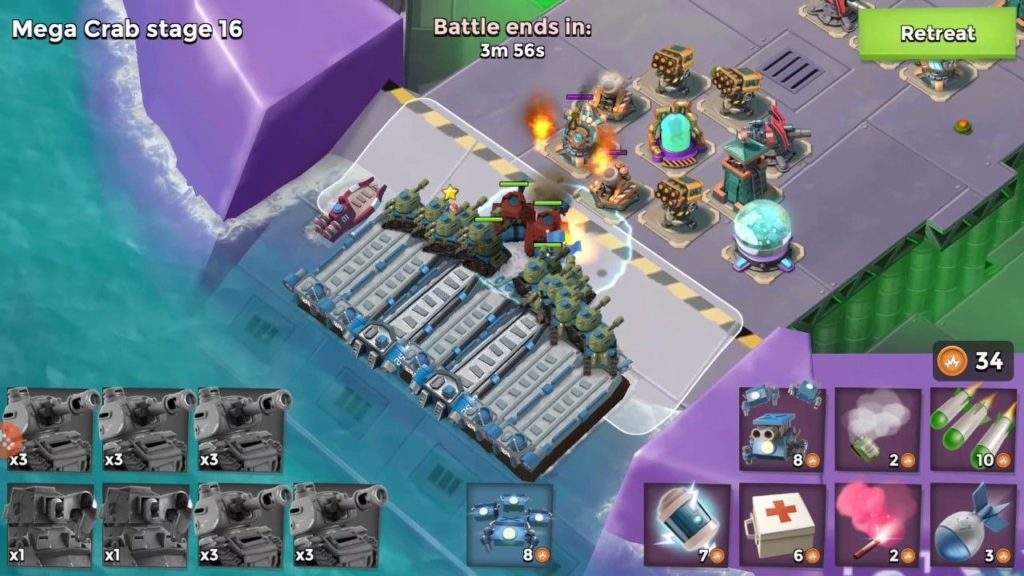 Tips to beat the Mega Crab
The objective you should keep in mind while attacking the Mega Crab, just like attacking any other base, should be to get as far as you can as soon as you can. Here is a list of tips specific to help you do just that:
Make sure to use the special in situ traps present in the base to your advantage. The Cryo Bomb, Speed Serums and the Critter Container can be of great use if utilised properly.
Hooka (heavy zooka) and tanks are your way into the battle for the Mega Crab. Depending upon the availability and your rank, it should be used alternatively and strategically.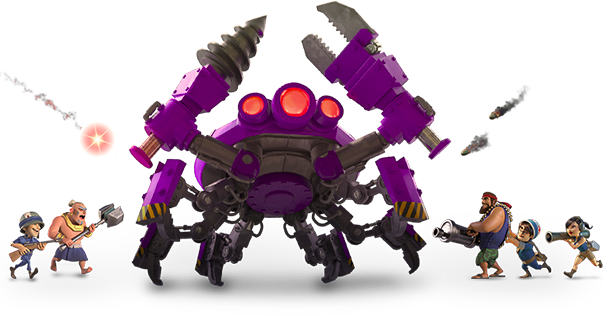 If you are a high level player. You can just skim through the lower levels of Mega Crab by simply dropping bombs on the core and destroying the base. This saves you the trouble of landing your trouble of landing your troops ashore.
If you are a low to mid level player and have instant troop training, it is advised you go with the heavy tank layout for your attacks.
If you do not have instant training, you can count on hookas. However, it must be mentioned that after a certain level of Mega Crab, you won't be seeing much progress as you keep using hookas. At that point you must switch to tanks.
If your base is new and has only two to three tanks, you should definitely go with hookas.
While scouting the base, if you notice the presence of heavy boom cannons, you should attack the base with the Rooka(rifleman-zooka) layout.
While attacking, use the Cryo Bombs and the Critter Containers to direct your troops by destroying obstacles with them when needed.
Last but not the least, always actively lookout for possible paths you can exploit.