The things that terrify the Clash Royale players most is not being able to defend your towers. There are some specific cards that are not easy to deal with. Like the Electro Giant or The Witch. Such cards need some deck strategy to counter them. Among these hard to deal with troop cards is Balloon. It might not seem that much annoying but trust us it is. In this article we will be showing you some ways to counter the balloon.
What is a Balloon?
The balloon card is a troop card that belongs to epic in rarity. It is a flying object, as the name suggests, and drops bombs on the towers and buildings. It does not attack the troops mostly, but its main aims are the towers and the buildings. The damage of each bomb is a lot that's why it is such a nightmare for most players. But the game does not end here. When the balloon dies it deploys a timer bomb in that spot and anything within its radius gets damaged.
How to counter the Balloon?
There are quite a few ways you can follow to shape your deck and defend your towers against the balloon. So, let's get into it.
You can use fast attacking cards, that can attack the air cards too. There are many such cards available in the game such as the bats, minion horde, spear goblins, ice spirit, fire spirit etc. You can use these cards to easily destroy the balloon before it reaches the tower.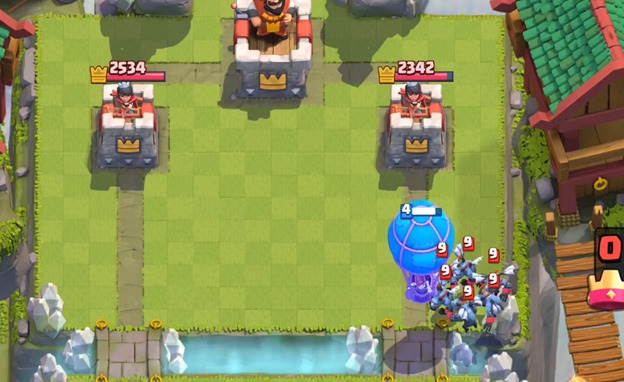 The main problem with fast moving cards is that they can get in the range of the timer bomb. So, for that you can use long ranged troops, such as archers, musketeers etc. They can easily damage the balloon while remaining out of the bomb's radius.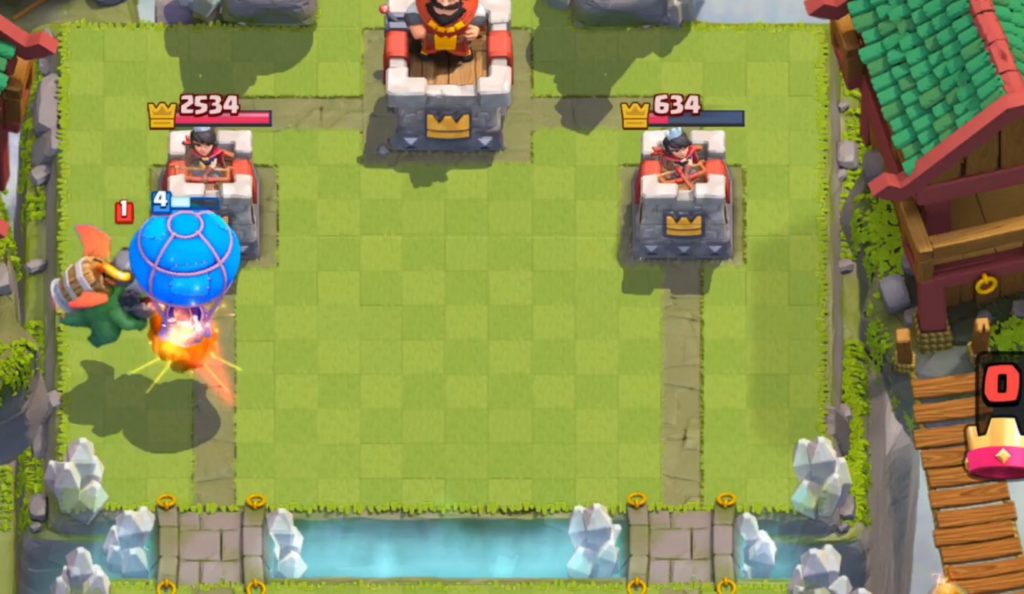 Inferno Dragon can be used to attack the balloon. It might seem odd to use it as it does not seem that much effective, but for the balloon it is. You can use it to defend your towers easily.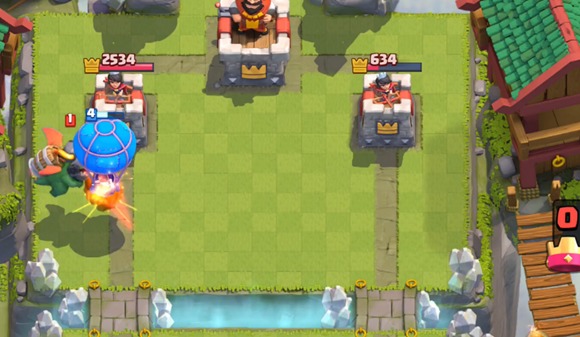 Most of the buildings are not effective against the balloon. But there are a few which can be used to defend yourself against the balloon. For that you can use tesla or the inferno tower. They can easily end the balloon's health in no time.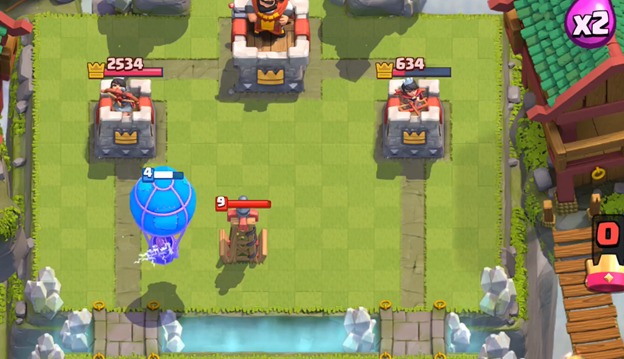 How to use balloon effectively?
To use a balloon card effectively you can use it with a combo of some cards. You can use a balloon card with a baby dragon or prince. Musketeers will also go with the balloon as it is a good supporting card.