Game lags have been around ever since the advent of computer games itself. And Clash Royale does not enjoy the luxury of impunity from the demon we have come to know as 'Lag'
Lag can cost players valuable time and result in loss of opportunity. The problem can get so severe that with a hint of bad luck, it can turn the tide and cost the player their victory. Hence it is important that we do everything in our power to avoid such undesirable circumstances in order to buy ourselves our chance at a fair game.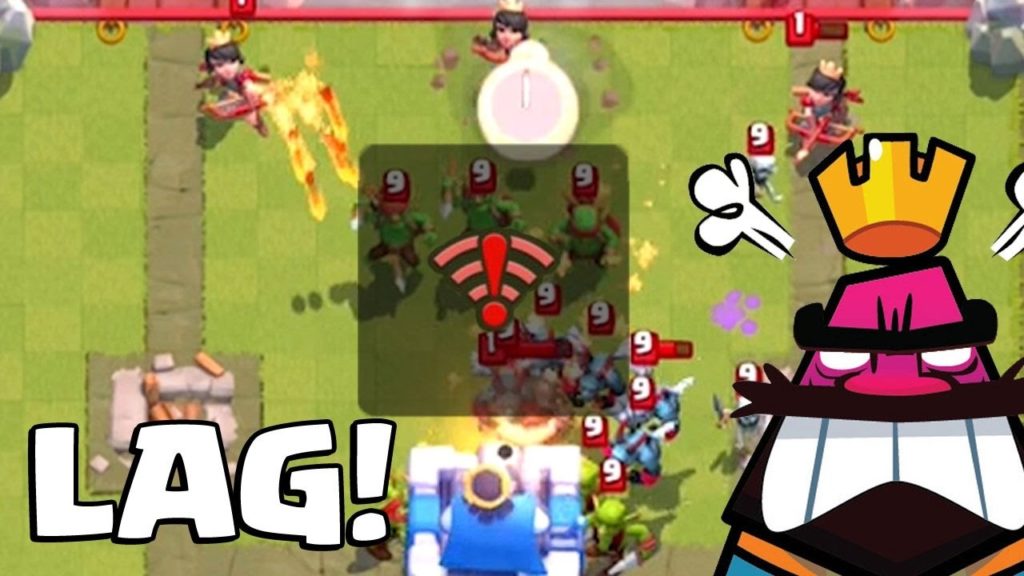 Clash Royale is an online, free to play, multiplayer game. Launched by SUPERCELL in March 2016. In the period of five years since its release (article written in 2021). The game has gone through various iterations and development. Most of them brought in new features, but almost all have brought bug fixes to the table. However, despite the half-a-decade long development process. The software does manage to spring up new issues.
Before we proceed to present our solutions to the problems, I must mention that lags are an ever existing problem. And no permanent solution can exist for an extended period of time. Yet, in this article we have tried our best to cover all generic and most prevalent issues in the game.
Types of lags and how to fix them.
Network lag: These are the delays between your action and its implementation in the game. It is a result of delayed delivery of data packets from your smartphone to the Clash Royale servers. This is often caused due to slow or unstable wifi connections.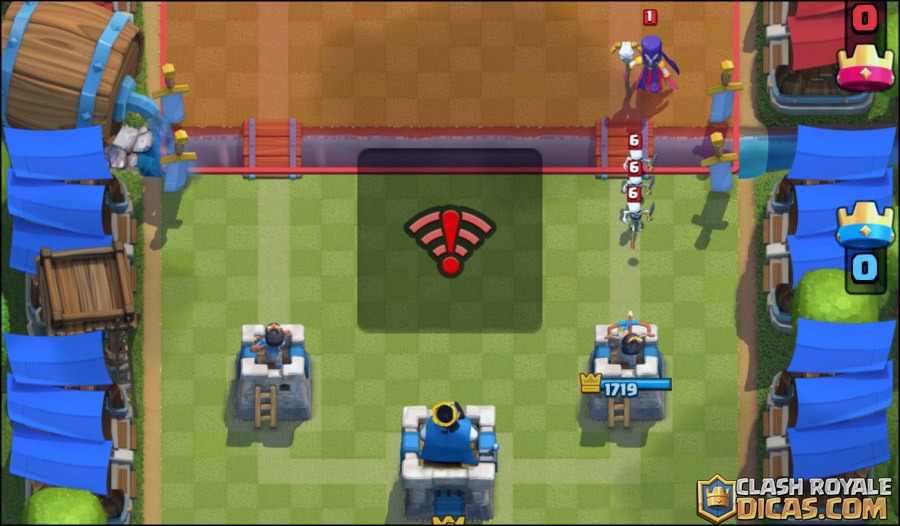 You can understand that you are experiencing network lag whenever this symbol appears on your screen.
Fix: Do the following to resolve the network lag issues:
Step I. It has been observed that a 4g or an LTE connection provides a more stable connection and helps eliminate network lags. So switch over to your mobile data if you can.
Step II. In case you don't have the luxury of cellular data, it is recommended that you reduce the number of devices connected to your router. Then pause or stop the download of any large file being done via that network.
Step III: Proceed to turn on the airplane mode on your mobile and then turn it off to restore the connection. This will help you get a fresh connection with your network provider in case there is any backlog or bottleneck of data packets left over from the previous connection.
Device operations lag: This is caused by the limitations of your mobile and its hardware. This is often caused by underperforming CPU/GPU or overloaded data busses. There is no permanent solution to these problems. Except maybe one, buying a newer and better phone. You can however take steps to enhance the performance to prioritise the gaming experience.
Fix: Do the following to resolve the device operations lag issues:
Step I. Clear the apps running in the background. These might be taking up your ever important memory space and causing the lag.
Step II. Turn on the Do Not Disturb (DND) button.
Placement lag: This is the one or two second lag that you experience when you are starting a battle in the game. This is caused due to the latency difference between the players and servers.
Fix: Play a few battles in the training camp everytime you start the game and before you get into battles with other players. This should solve the problem.