In the recent updates Clash Royale has added some magical items. These magical items include chest keys, wild cards, books and coins. In the books section there are two types of books, a book of cards and a book of books. In this article we'll be showing you some ways that you can get yourself a book of cards.
What is Book of Cards?
Book of Cards is a magic item, which gives those cards which you need to upgrade the remaining cards. There are four types of books of cards, each representing the rarity i.e., common, rare, epic and legendary. You just have to select one card of the same rarity as that of the book and that card will get all the remaining cards needed for its upgrade. But you'll not get any extra cards. In the inventory you can have only one book of each rarity. If your inventory is full and you get another book, that book will be converted into gems.
How to get Book of Cards?
There are a few ways that you can utilize to get the book of cards. You can use any of two methods.
Requirement:
Your King Tower should be level-4 or above to unlock the magic items.
Through Shop:
You can purchase the book of cards from the shop. It can be purchased either with gems or with money, depending on the availability. Follow the steps to get a view on how to do it.
Step-1: Open Clash Royale and go to the shop.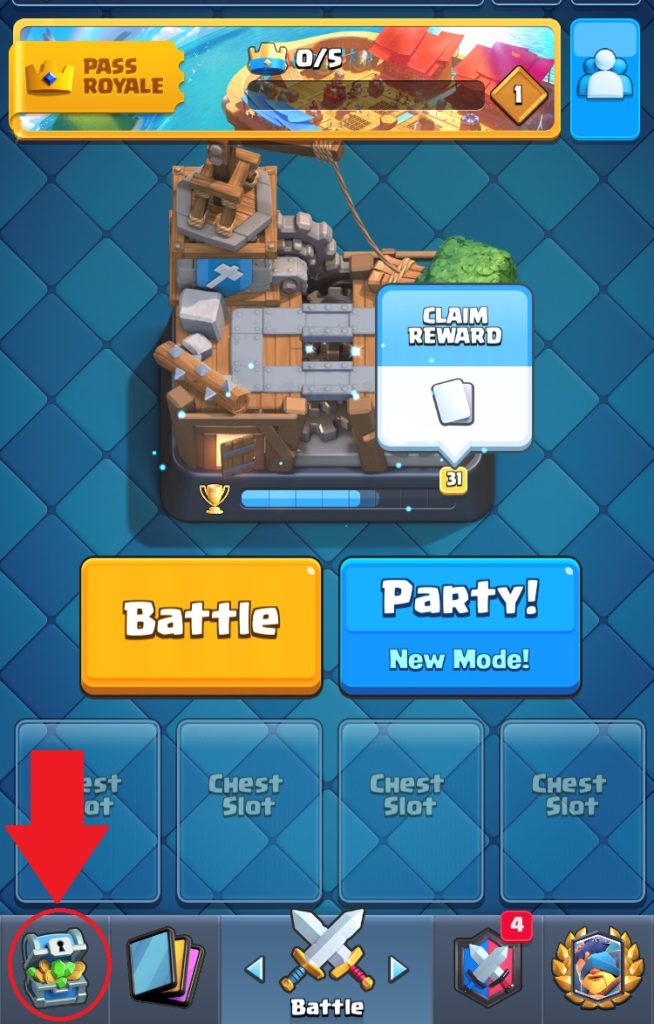 Step-2: Search for a book of cards.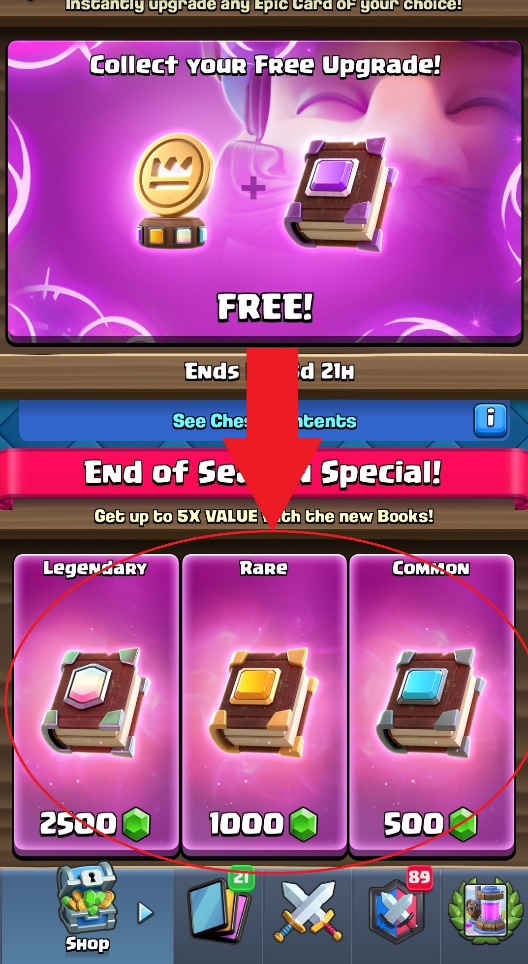 Step-3: If available, click on it and buy it.
Pass Royale:
The most preferable way by most players is to get the book of cards by buying the Pass Royale. It'll not only give you a book of cards but will also provide other benefits.
Step-1: Open Clash Royale and click on the Pass Royale.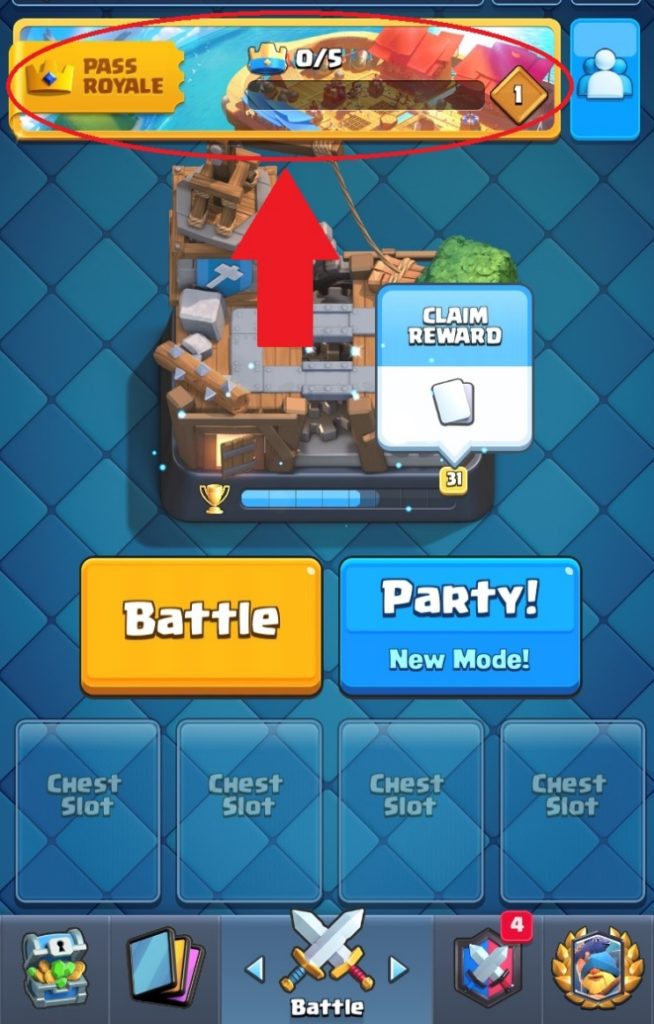 Step-2: Open it and click activate.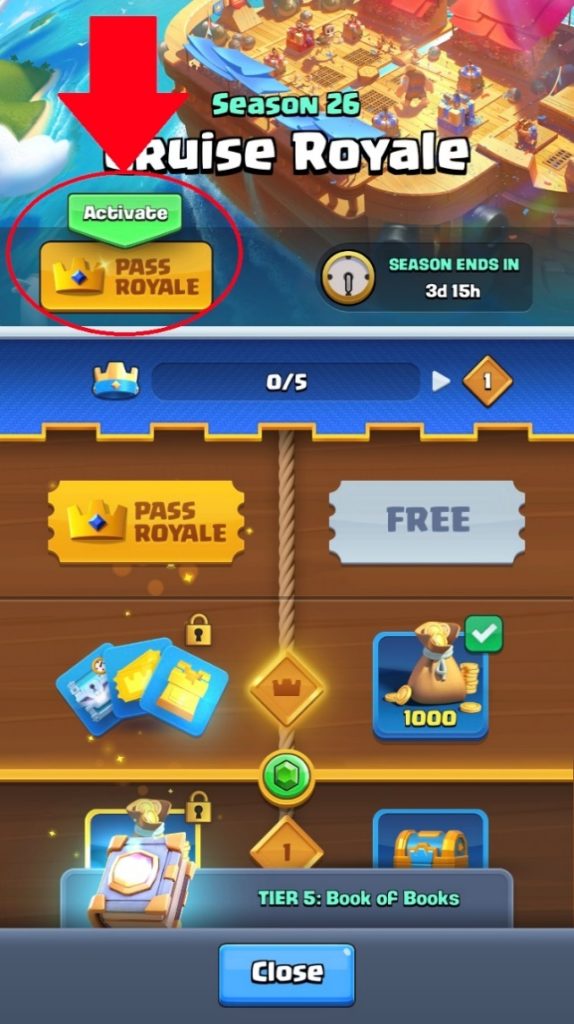 Step-3: After activating it, pass some challenges and win the book.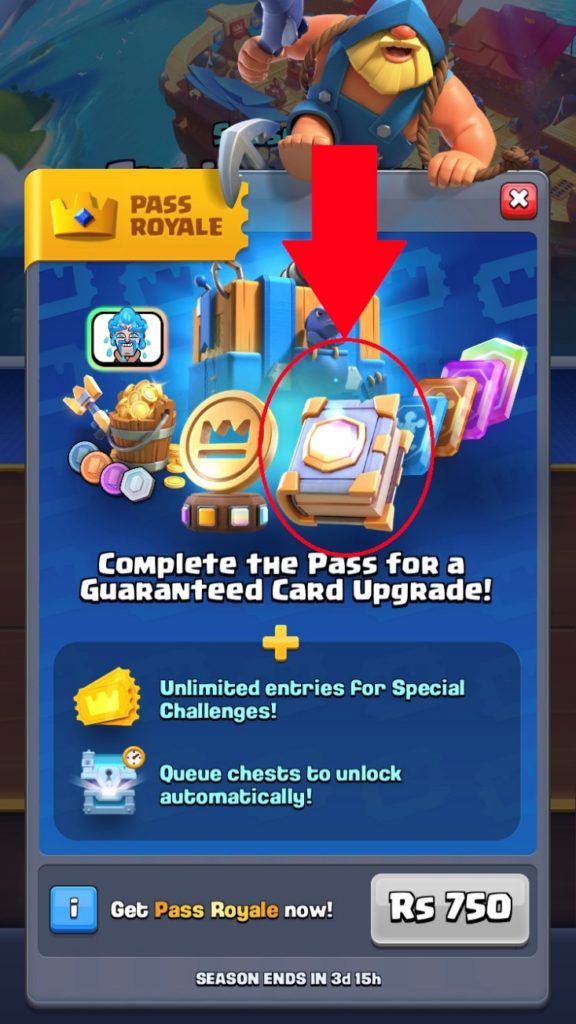 What is a Book of Books?
Book of Books work the same as the book of cards. But the main difference between them is that the book of books can work for cards of any rarity, unlike the book of cards which works only with the cards of the same rarity as that of the book.
Any other ways to get magic items?
There are quite a few ways which can be adopted to get the magic items. Some methods are free and some are paid. You can get them from, shop, tournaments, challenges and through trophy road.