The most urged resource in Clash Royale is gems. Most of the players don't want their progress to slow down. So, that's why they use gems to speed things up. This concept of gems is gained from another Supercell game Clash of Clans. Follow this article to get some tips on how you can get gems.
What are gems?
Gems are a premium currency in Clash Royale. Premium in a way that if you don't have enough gold, you can just use gems to complete it. Despite gold, you can use gems to unlock or buy anything that is available. You can boost up your progress by using more and more gems where needed. As most of the players use them to unlock the chests and buy the remaining cards for the upgrades. There are a number of ways it can be utilized.
How to get gems?
To get the gems there are two ways which you can utilize, one is to purchase the gems from the shop and the second is to earn the gems. It is better to develop multiple streams to get more and more gems.
Purchase Gems:
You can purchase gems from the shop. It can save you some money as there are often deals which give you some more value. There are a number of packages available from which you can choose from. Follow the steps below to make a purchase for gems.
Step-1: Open Clash Royale and click on the shop.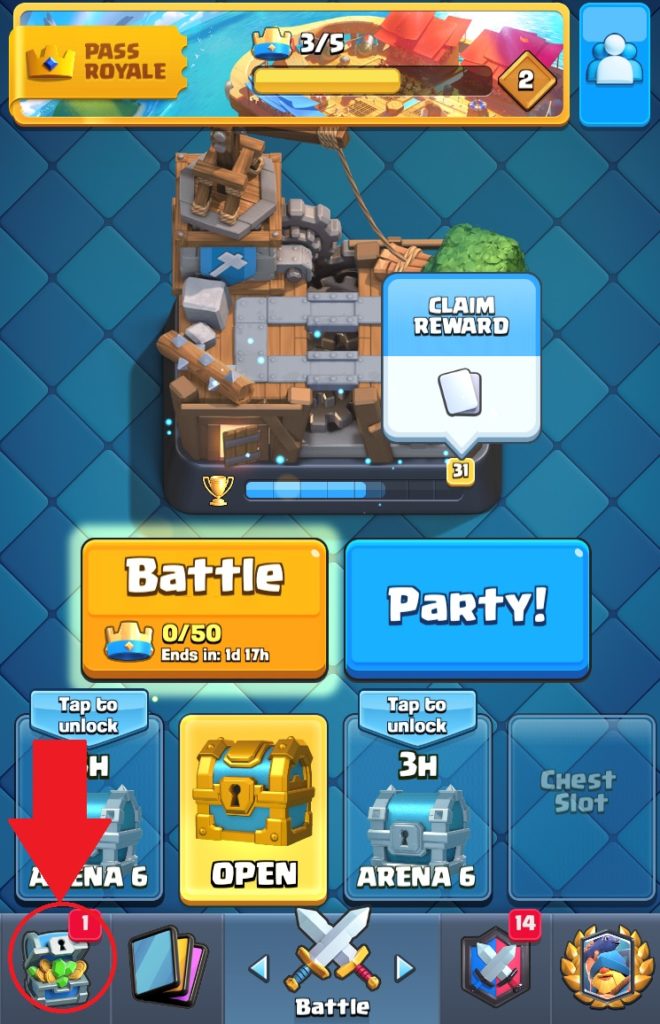 Step-2: After going to the shop, scroll around and find a suitable package. Then click on it.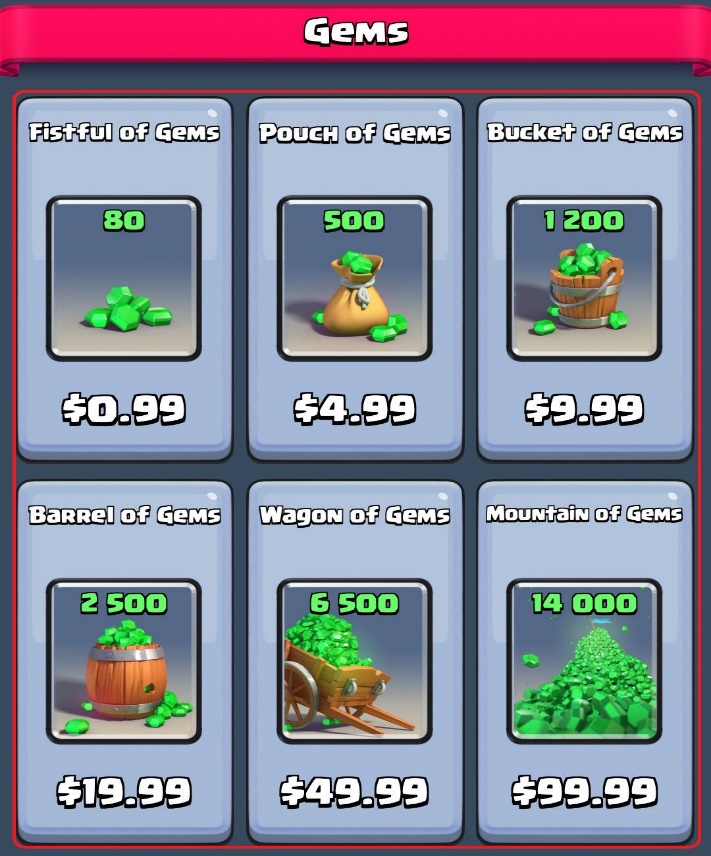 Step-3: Click on the package and buy it.
Earn Gems:
There are a number of ways which you can utilize to get gems. These are free of cost, they don't cost any money, so you can adopt as many of these ways as possible. Because having multiple streams can save you a lot of gems.
Gems can be found in the chests. Giant chests often contain a good number of gems in them. This is not very common to get gems from the chests but yes, it is possible. So, better keep trying your luck.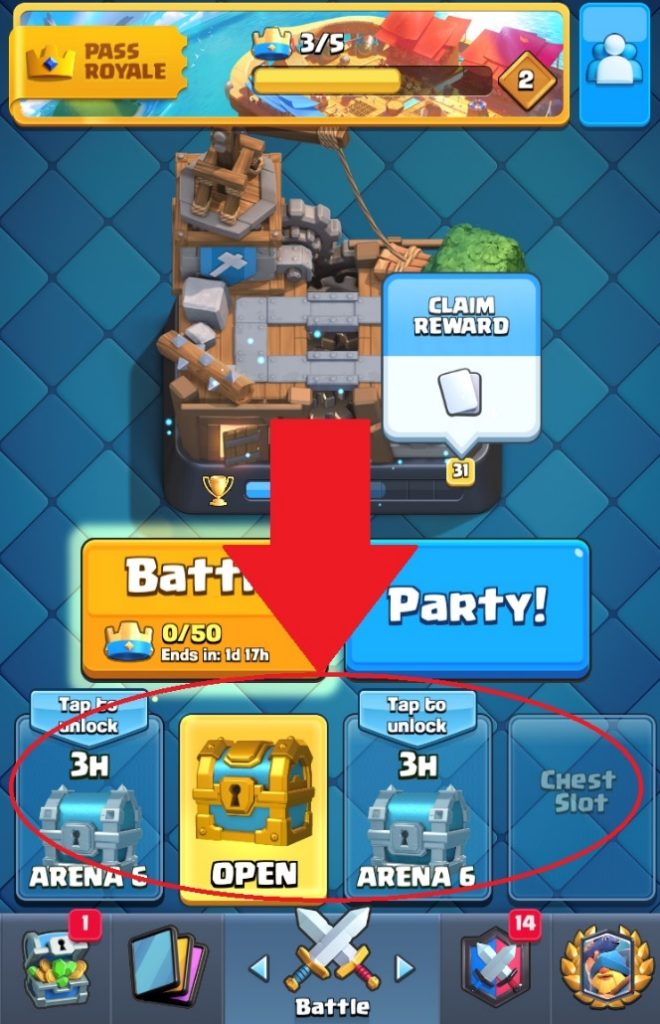 Competing in the trophy road is one of the fastest ways which can be adopted to get gems. You can easily get 50 to 100 gems in no time, just by completing single flags. It can help you easily gain gems.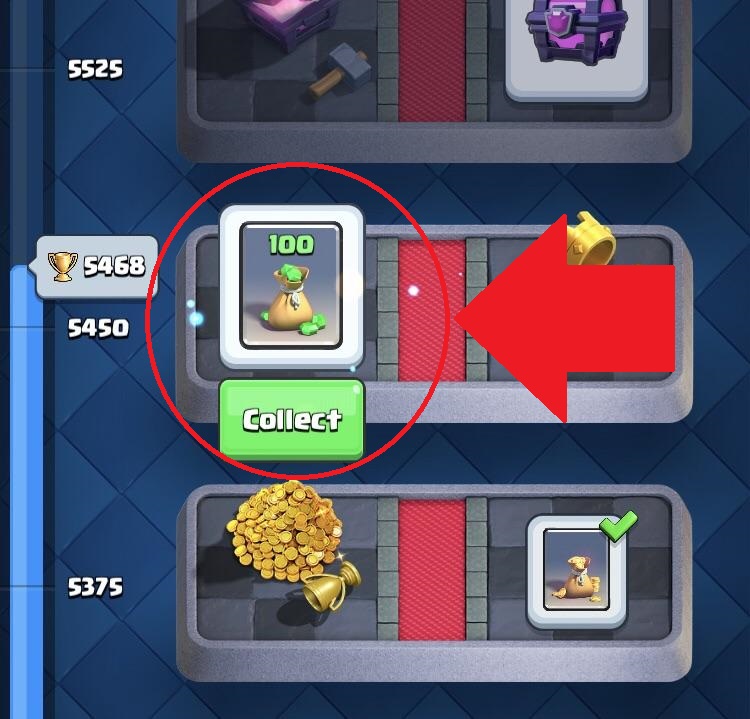 Free gems are often available in the shop, in the daily deals section. You can check out there for the gems. It contains a fistful of gems of 10 to 15 gems. It is better than having nothing so keep having a look for it.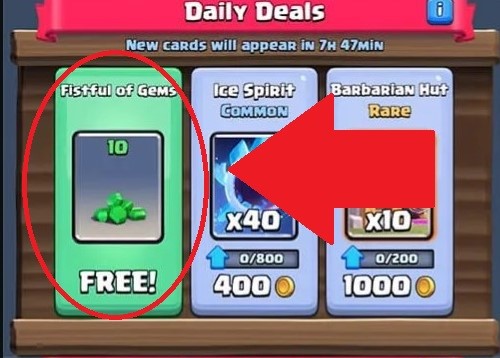 You can sign up for special events and win a lot of gems in it. It sometimes depends upon your region and the version of your game, but it will easily give you a pile of gems.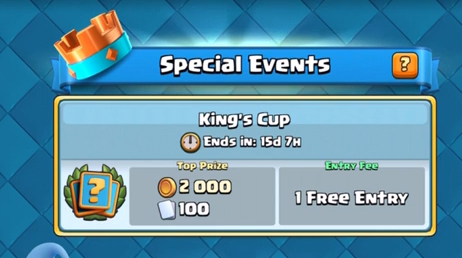 You can participate in the Clan Wars and earn gems from there. Clan wars can give you a lot of gold and if you perform really well you can easily get gems from there. You can get a lot of gems from clan wars.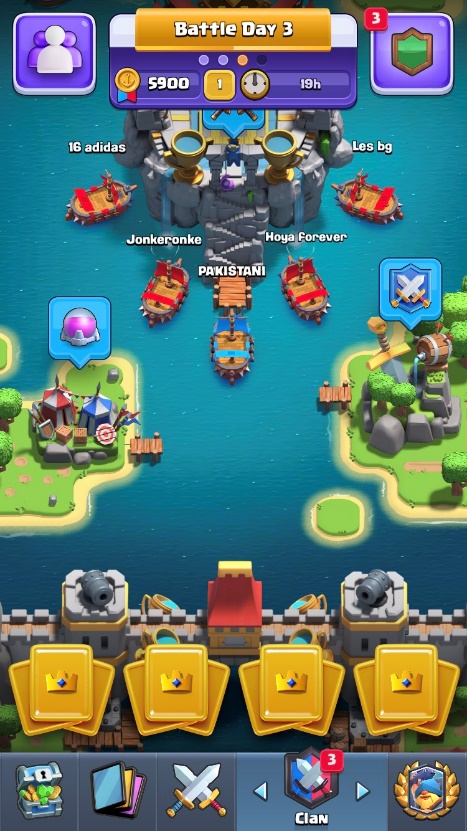 If your inventory of magic items is full and you still get another magic item somehow, then that magic item will be converted into gems. This can often occur with the book of cards and the book of books.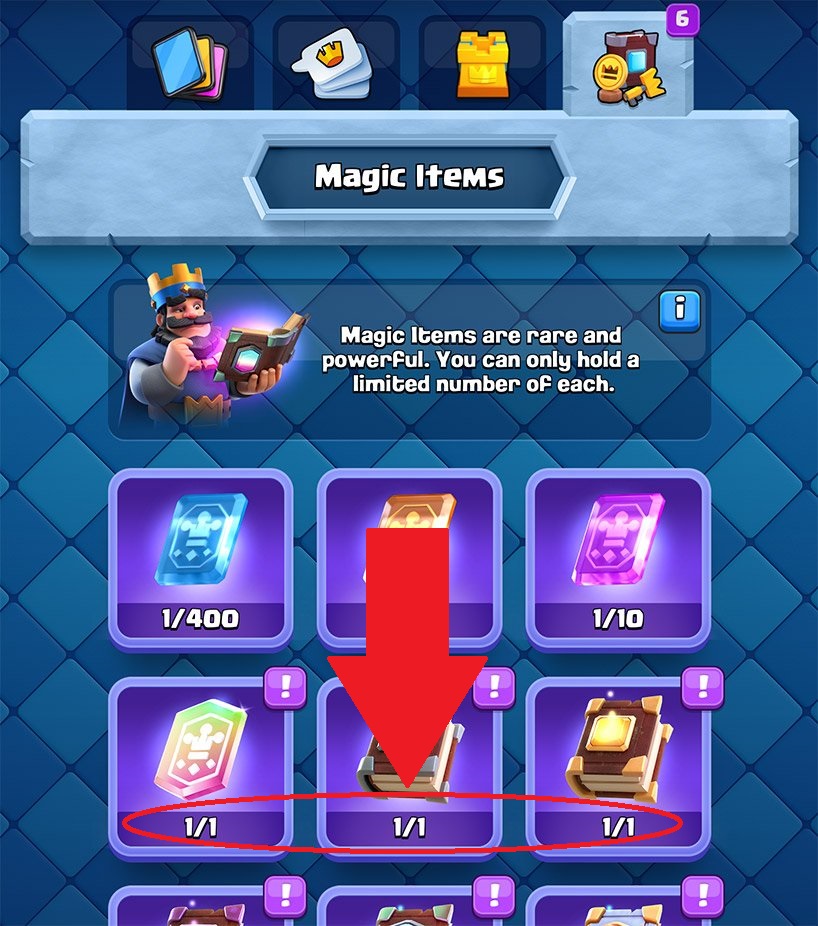 Can gems be donated?
No, you can either give gems nor receive them from others. They are private to you only. Gems cannot be even looted by other players. But you can buy things from the gems like cards and donate those cards.