Gold skins are among the rarest collectible items in Brawl Stars. It shares a league with not more than another handful of items. A player with a brawler sporting the true gold skin can alone impard considerable fear amongst their rivals. As the rarity and the exclusivity of the item is something only top league players can afford.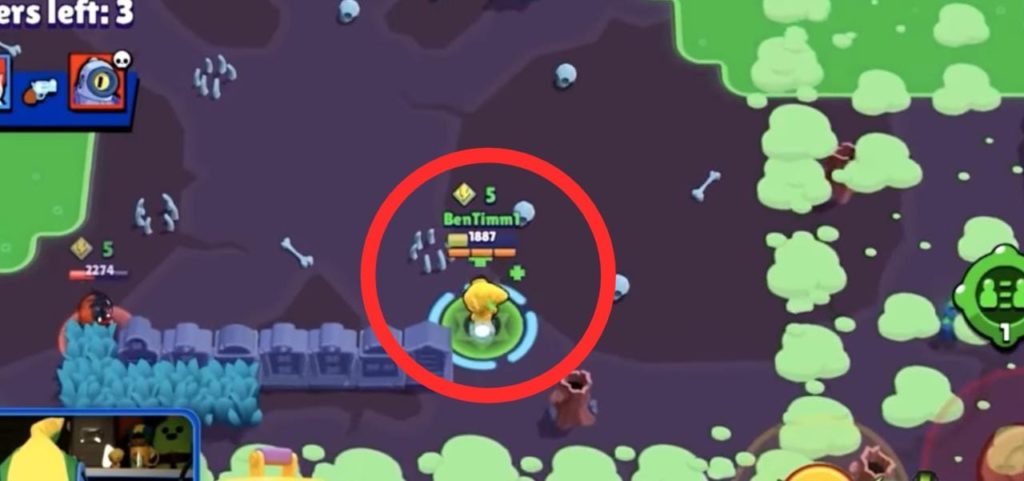 True gold skins, like other skins, appear in your shop randomly and in rotation. You have to be extra careful and vigilant in order to scout and spot the opportunity when the gold skins turn up in your shop.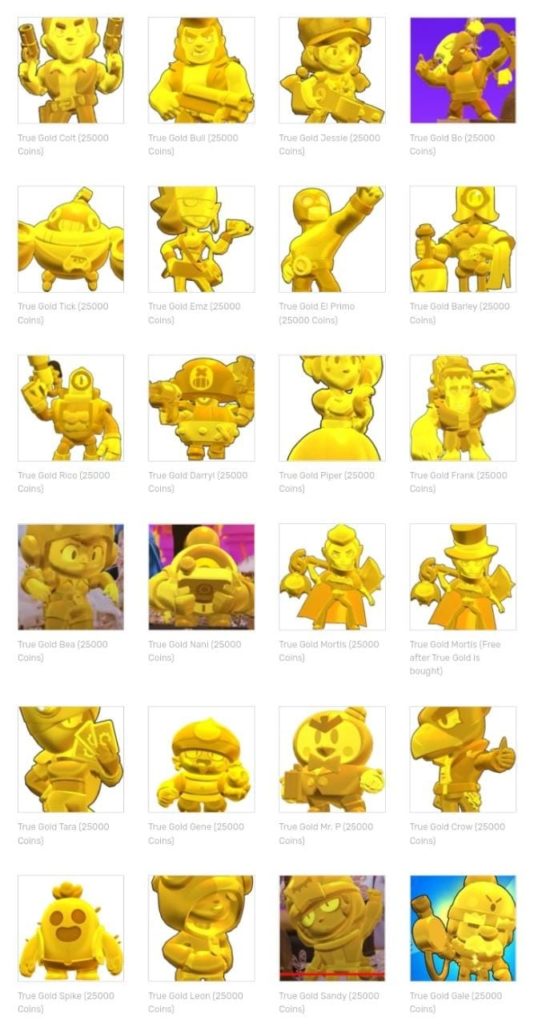 At the moment, 26 of the 50 brawlers have a true gold skin assigned to them. Thus you can only obtain the gold skin for about half of the brawlers available. Apparent from these gold skins, true silver skins are also available as a collectible skin.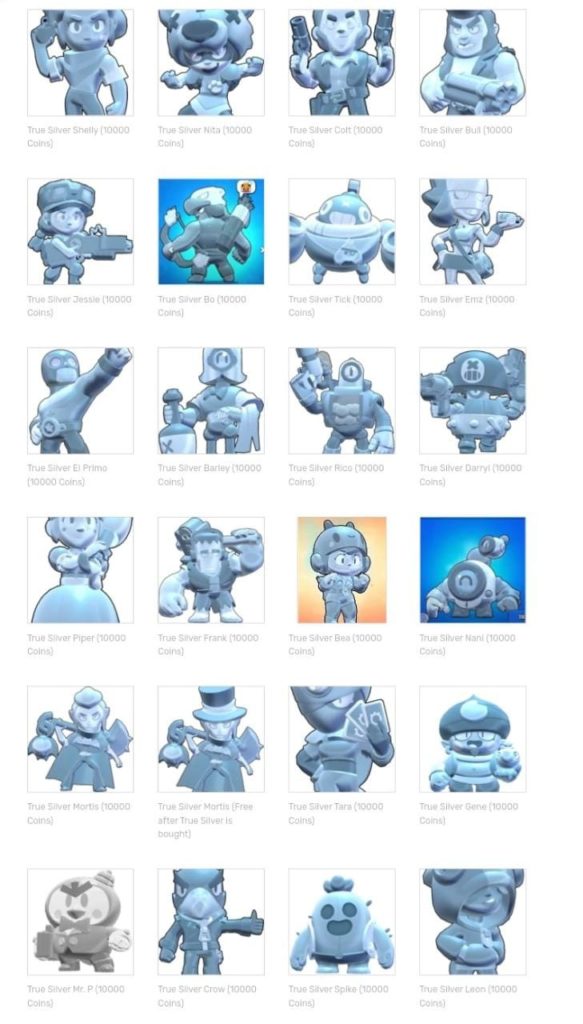 However, buying a gold skin isn't as simple and straightforward as buying any other skin for your brawlers from the shop. There are certain criteria you have to meet, before you are eligible to buy a true gold skin for one of your brawlers. This only pushes the exclusivity of the skins even higher.
The true gold skins will only show up in your shop if you fulfill the two criteria mentioned below.
Brawler upgraded to level 9: the skins will onye show up for you brawlers which have been upgraded to at least level 9 or above.
You possess the true silver skin: you are eligible to buy a true gold skin from your store only after you have also purchased the true silver skin of the brawler beforehand.
Only after you have their two criteria met, you can buy the true gold skins once they appear in your shop after rotation. Each gold skin is supposed to cost you 25000 gold coins.