What are siege machines?
Siege machines are special weapons made in the workshop of villages with Town Hall level 12 or above. The Siege Machines come in five different variants. Namely, Wall Wrecker, Battle Blimp, Stone Slammer, Siege Barracks and Log Launcher. With each employing a unique approach to reach their objectives. The Siege machines carry the troops you receive through donations from your clanmates and then release them once destroyed or when the objective is completed.
All Siege Machines almost exclusively aim for the town hall. And follows a path straight towards the town hall. With the only exception being the siege barracks.
How do they work?
All Siege Machines follow a direct path towards the town hall, other than Siege Barracks which remains stationary.. Destroying everything in between. The method however varies from machine to machine. Each Siege machine carries the troops received in donation from the clan castle.
Wall Wrecker: The Wall Wrecker exists for two simple purposes: smash through anything that it comes across and deliver the Clan Castle troops straight to the heart of the village. Built from heavy-duty materials, it can take a pummeling before breaking down. Immune to spell effects.
Battle Blimp: The Battle Blimp bypasses ground-based obstacles and delivers your Clan Castle troops directly into the heart of the enemy village, all while dropping bombs along the way. However, its thin hide makes it easier to shoot down. Immune to spell effects
Stone Slammer: The Stone Slammer is a heavy-duty, flying mountain that targets defensive buildings by flattening them with giant boulders and causes earthquakes. Immune to spell effects.
Siege Barracks: The Siege Barracks parachutes down gracefully to first release a menagerie of P.E.K.K.As and Wizards and then the Clan Castle troops. How they all managed to squeeze inside is a mystery not really worth investigating.
Log Launcher: While the Log Launcher certainly isn't the fastest or the sturdiest, it is definitely among the meanest. The trunk-throwing contraption pummels everything in front of it with endless logs to open up a path to the enemy Town Hall. Immune to spell effects.
How to get Siege Machines?
There are two ways in which you can use a Siege Machine. Both of the ways require you to have Town Hall level 10 or above and a Clan Castle of level 6 or above.
Through Donation: If you upgrade your Town Hall to level 10 and have your subsequent Clan Castle upgraded to level 6. You unlock the feature to receive Siege Machines as donations.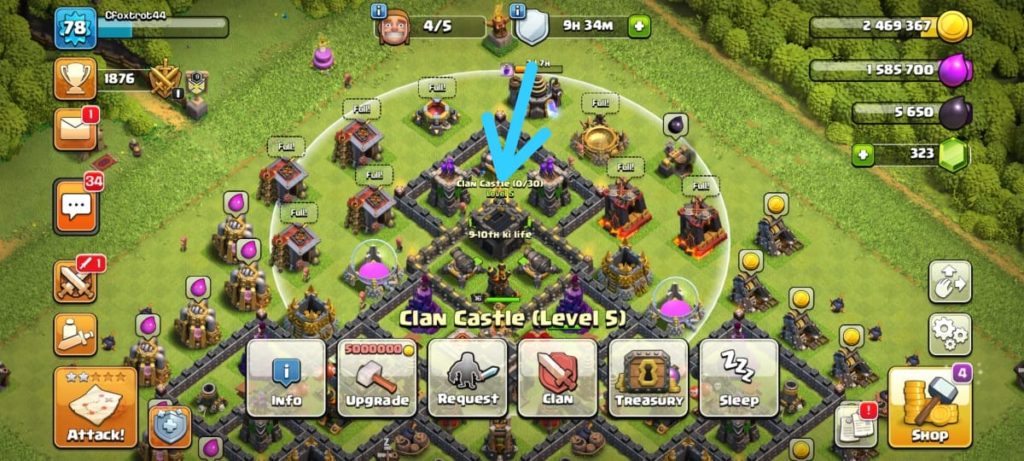 Step 1. Click on the Clan Castle of your village.
Step 2. Select the kind of Siege Machine you want for your donation.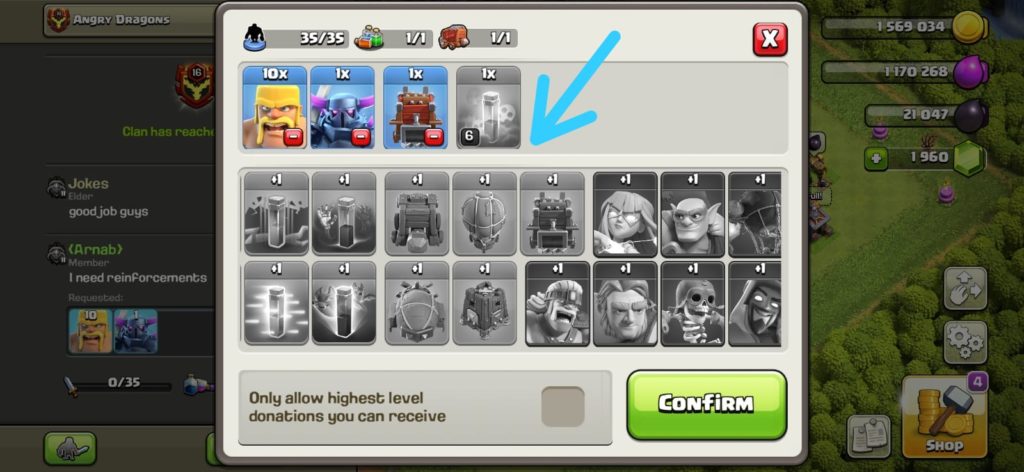 This method doesn't have any limitations over the level or type of Siege Machine you will be receiving. If your clan mates have the Siege Machine unlocked, then you are eligible to receive all high level Siege Machines of all five kinds, just like any other troops.
These Siege Machines can then be used in battle just like any other troops during battles.
By building the Siege Workshop: All players of Town Hall 12 and above are eligible to buy and build their own Siege Workshop.
You can build the Siege Workshop from the shop menu on the lower right corner of the game screen. Building the Workshop would cost you 7500000 elixir and take up 6 days worth of builders time.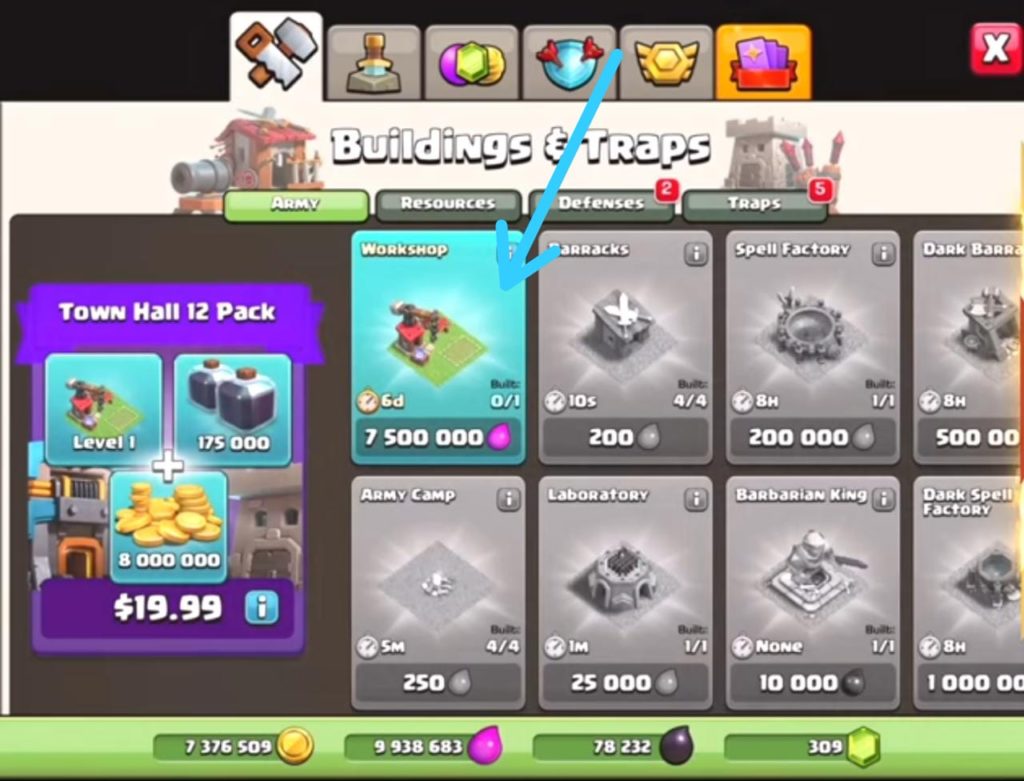 Step 1. Once you have your Town hall Upgraded. Click on the shop on the home screen.
Step 2. Buy the Workshop.
Once you have built the Workshop, you can build the Wall Wrecker. In order to get access to other Siege Machines, you will have to upgrade your Siege Workshop to higher levels. Subsequent Siege Machines unlock with successive upgrades of the workshop.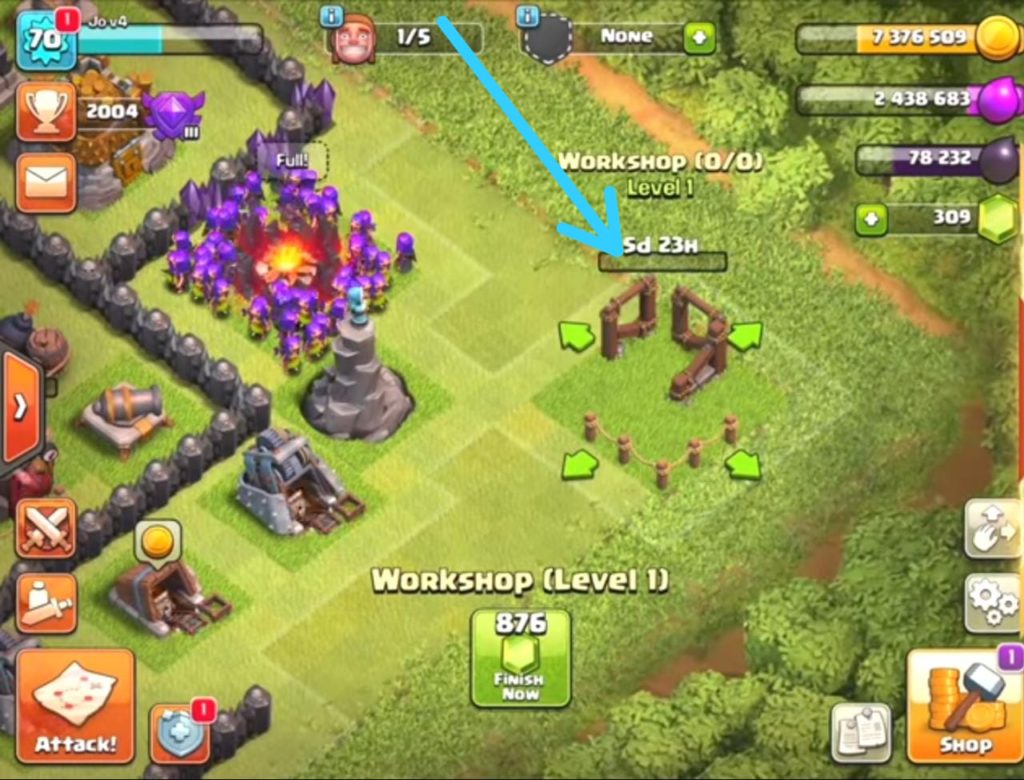 You can upgrade your Siege Workshop upto level 3 in Town Hall 12. Doing so, you will unlock the Wall Wrecker, Battle Blimp and the Stone Slammer. To upgrade your Siege Machine to level 5 and unlock the Siege Barracks and Log Launcher, you have to upgrade your Town Hall to level 13.