Also fell victim to fake gem generators? Or trusted someone with the details of your account and now whenever you try to log in it gives sort of an error. It doesn't let you log in.
Worry not because in this article I'll be telling you the best way of recovering your account on clash of clans. Without further delay let's get right into it.
Finding the reason
If the reason for your account getting in trouble is unknown it's better to find it first. Otherwise if you think you might know what caused it you can move to the next point.
To find out what caused your account to be in trouble what you need to do is try to remember if you did any of the following.
– Used any gem generator.
– Gave your linked media account to anyone.
– Clicked on a strange link that took you to different websites.
Mostly your account data gets stolen by different means. The basic procedure behind it all is, once you go to a link it asks your browser for certain things. Since you yourself were the one who allowed it, your info goes to them.
That link can be behind a button that you click while using gem generator or can be sent to you by someone so beware.
What to do?
The first thing to do is not panic and be assured that there are high chances that your account will be recovered all you have to do is comply with SUPERCELL policy to recover lost accounts. Here are the steps you can take to recover your account
1 – Get your user tag
User tag is located on your profile. It's like a unique ID that SUPERCELL assigns to every player.
In case you don't have your user tag no need to worry, you can ask any of your friends to look for it anyone who can see your profile can see your user tag.
2 – Make a new account
Now this step is kind of optional all you need is an account, you can ask your friend to do it or just make a new account.
Once you are done making account and going through the tutorial move on to the next step.
3 – Send help request
SUPERCELL has made it very easy to retrieve lost accounts. All you have to do is reach out to them in the right way.
First of all go to settings. For that, click the setting icon button on bottom right.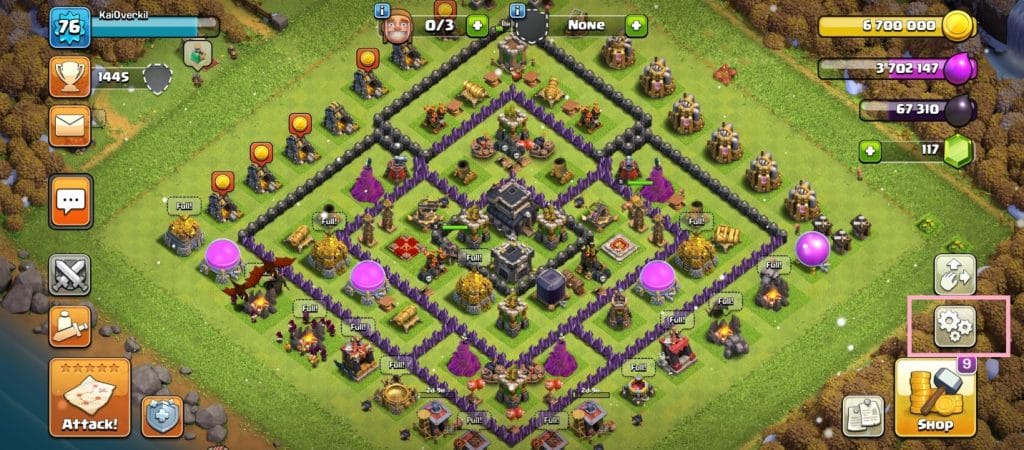 Once there click help and support it will take you to the help screen.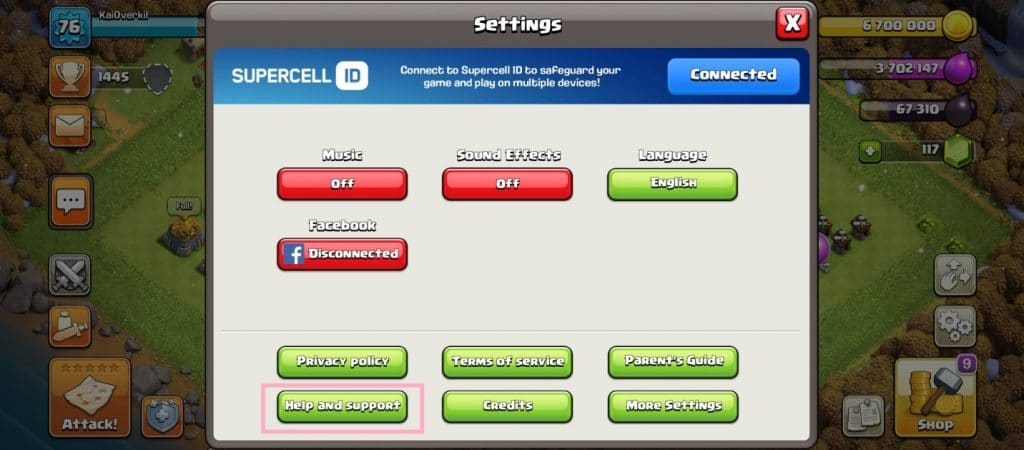 On the help screen select Account option.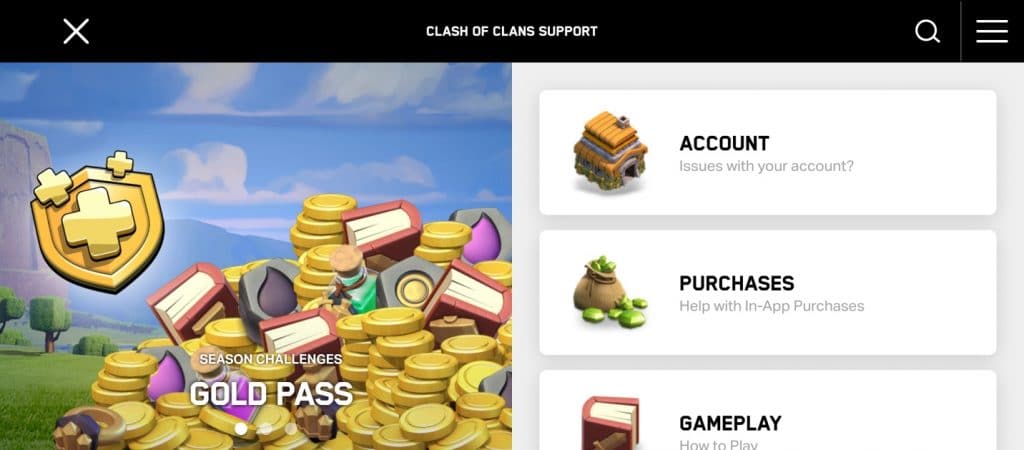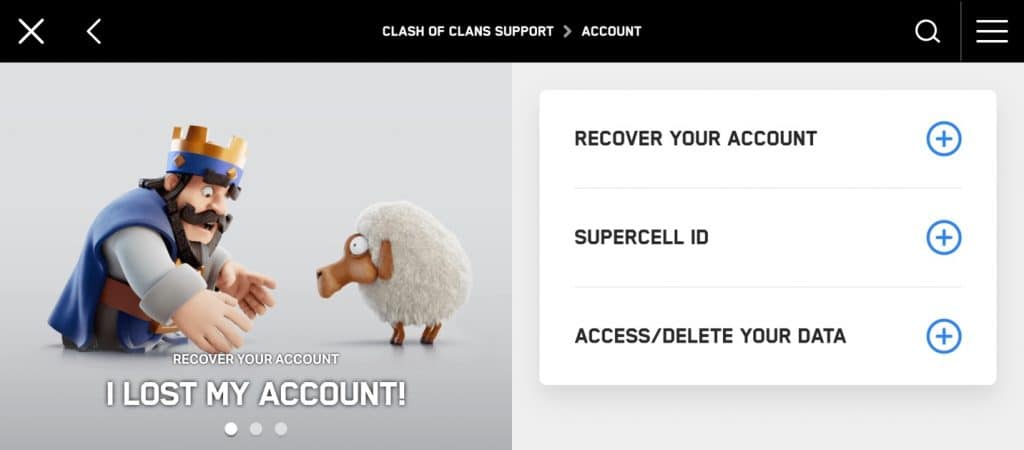 Then on the "I LOST MY ACCOUNT" screen, scroll down at the bottom where you'll see contact us button.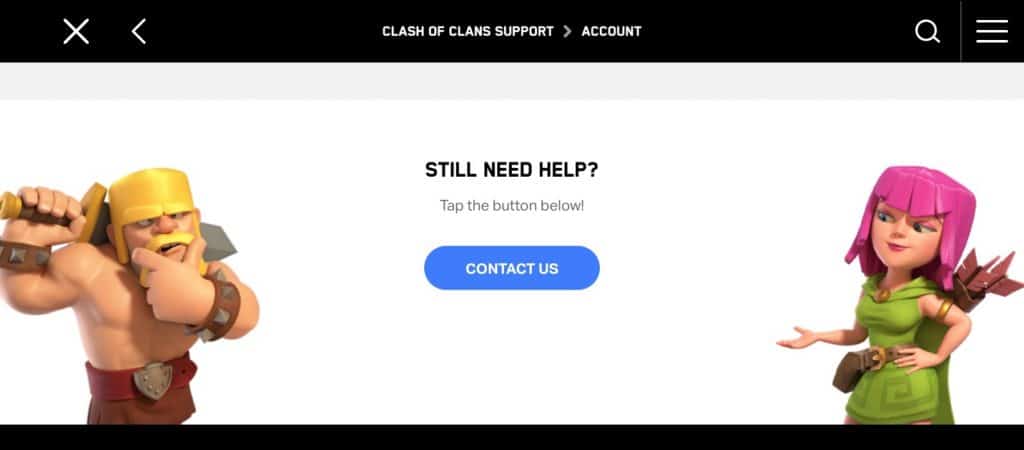 Click it and it'll bring a pop up message.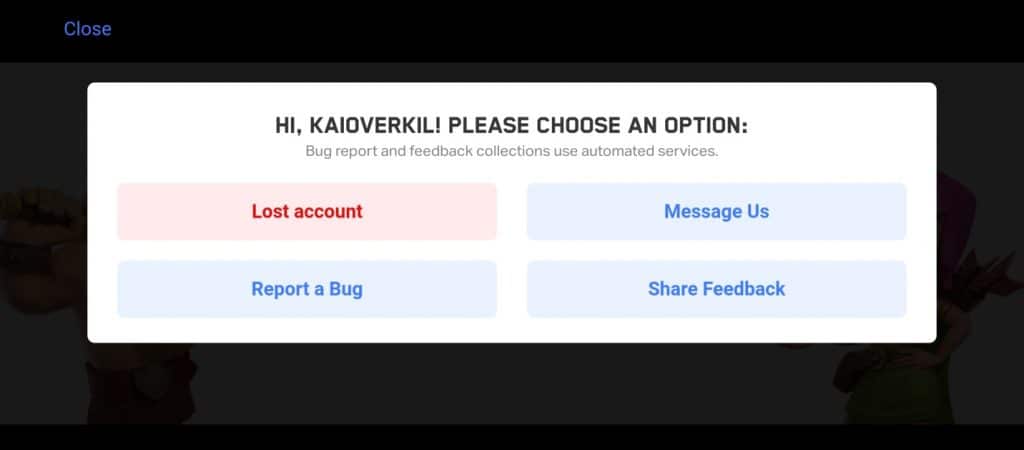 Now here you can select "Lost account" option or "Message Us" option both will let you have your account back.
You can either select "Lost account" and fill a form and then submit.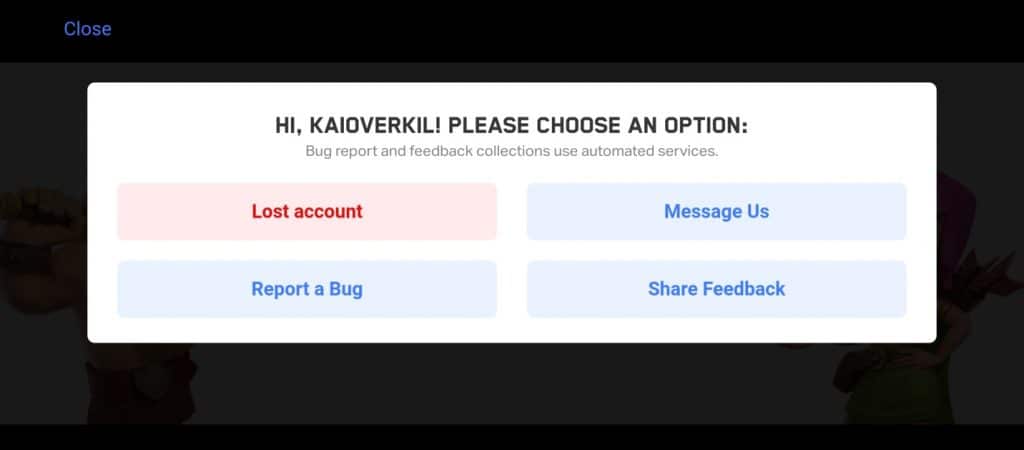 Even though you can select "Message Us" and talk directly to SUPERCELL a member the form filling method is preferred.
If you want to contact them message them, at start you will be talking to a bot but after you tell them your issue an agent will reply to you in a while. They may ask you for your user tag, name of village, level of town hall and the clan you were in. At the end they'll ask for an email.
Make sure the email you send is not connected to any other SUPERCELL ID. They'll bind your account with the new Gmail you provided. Log into it and you should be good to go!
That's it from us for now; take good care of you and your account and happy clashing!