Knowing what comes next is always an amazing skill to fantasize about, no exception in clash royale as well. Knowing which chest you will be getting after defeating your opponent in next match never gets boring.
Hello everyone, and in this article you will be learning how you can know which chest you will be getting next. By next I mean next 200+ chests! I will tell you the best way of tracking your incoming chests. Before we get into that let us find out what a chest cycle is.
Chest cycle
In clash royale there is a cycle in which each type of chest can be obtained a number of times. How many times you ask? That depends on which type of chest we are talking about.
One chest cycle start from 1 and goes to 240, which means within those 240 chests players can get
52 Gold chests
180 Silver chests
2 Giant chests
4 magical chests
1 legendary
1 Mega lightning
Once you reach 240 chests the cycle resets and you become eligible to get all above chests again. The number at which you get a certain chest is not fixed.
For example if you got legendary chest at 150th place, it's possible that you will get it on another number in the next cycle. It may be the 1st chest you get or may be the last one of the cycle.
That's where chest trackers come in. Chest trackers help us in finding out when we will get all these chests. Here's the best way to track your upcoming chests.
— Through website
There's a dedicated website that lets you track your chests as well as battle record and statistics relating to that.
Website link: https://statsroyale.com/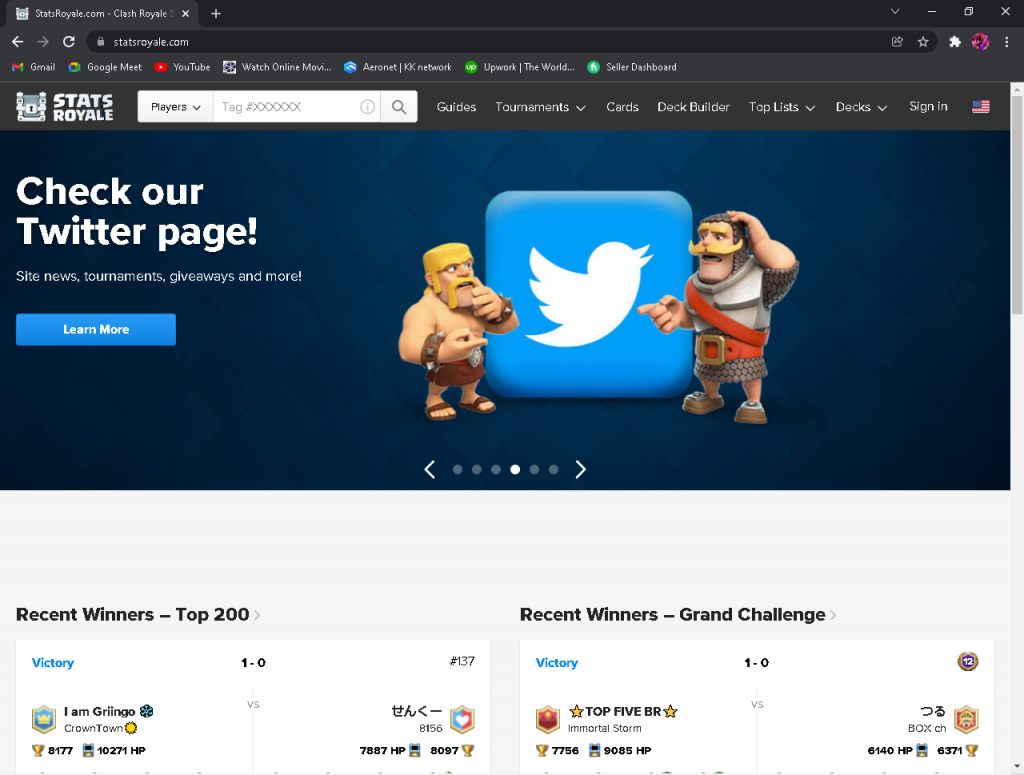 Once there you can see on the top there is some space to enter something called a "Tag".
A tag is a unique code given to each player by SUPERCELL. In order to find your tag, simply go to the main screen of game and click on your name.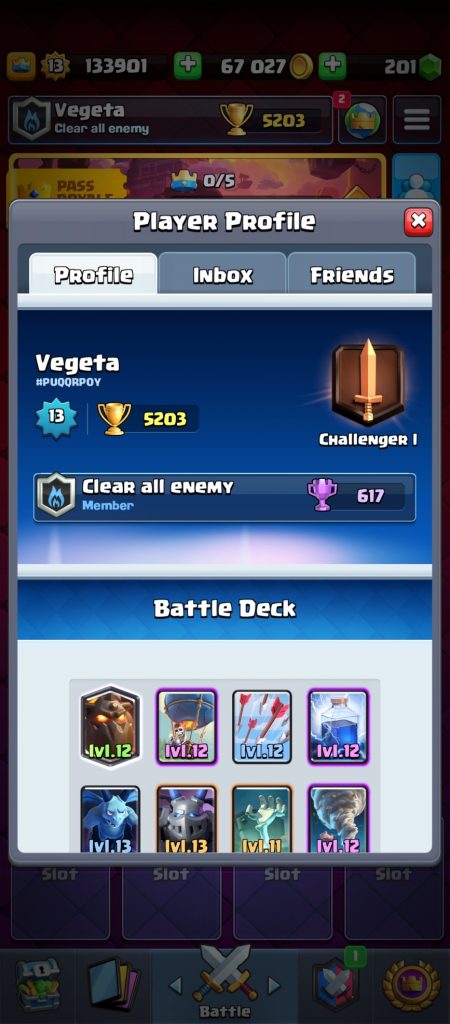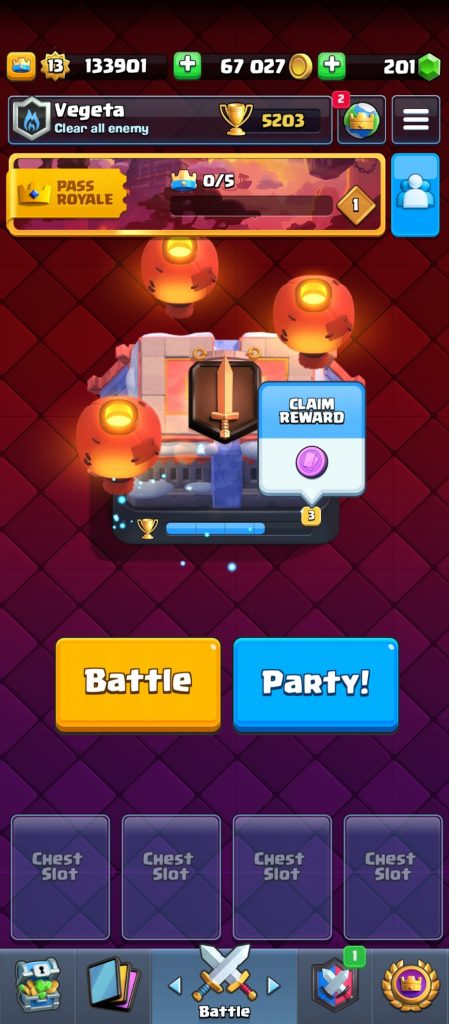 Your tag will be written right below your name starting with a hash tag sign, in my case it is #PUQQRPOY. Find your tag and put it on statsroyale website.
Once you enter your tag it will display all of your battle history and data about you. We however are interested only in the upcoming chest section. You can find it after scrolling a little down.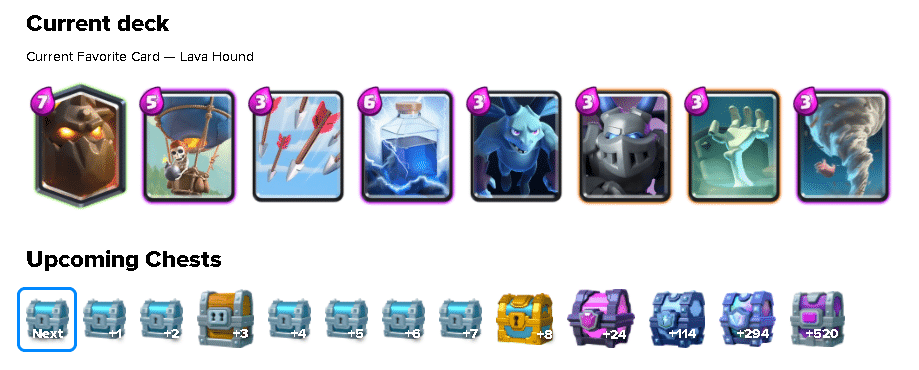 The plus numbers tell how many chests are remaining before you get a certain chest. In the shown pic after 24 chests I will get a magical chest.
— Through mobile apps
Similar to statsroyale there are many mobile apps that perform the same functionalities but more efficiently. For this article I will be using an app called "Check Next Chest".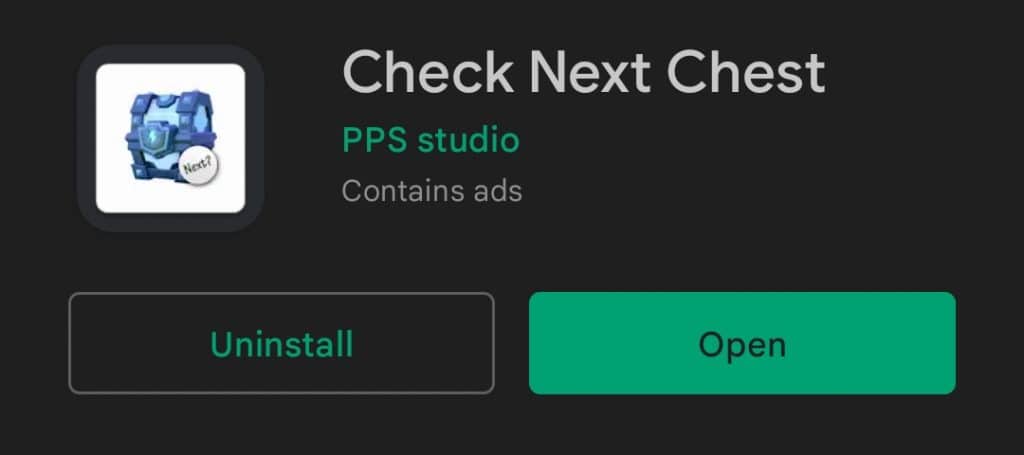 Once you install it the interface is really simple, open the app and enter you tag which you can find on your profile info in game.
After entering your player tag press search and it will show you your upcoming chests. One important thing which you might miss is it shows all chests including the ones that you'll get in next chest cycle.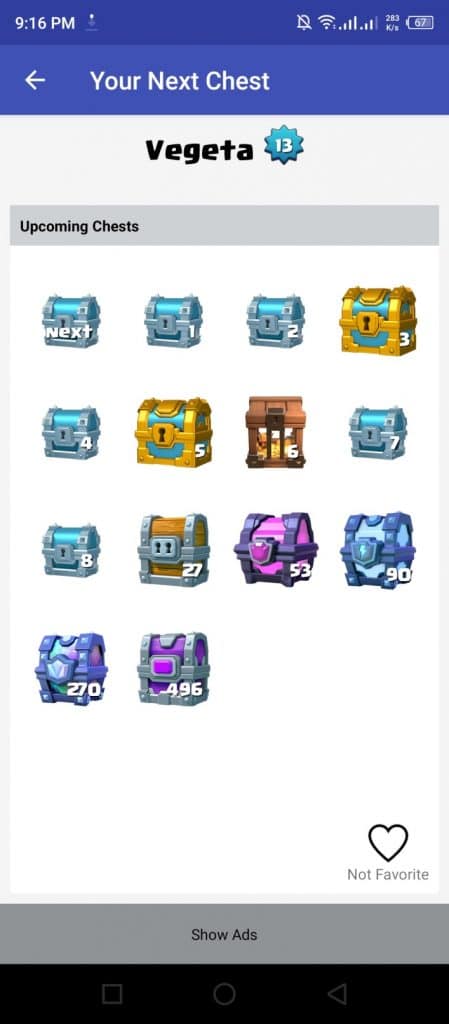 Which is best?
Although the layout and UI of app may look a bit dull when compared to the website it actually provides better and more accurate chest prediction. As you can see there is clearly different chest numbering in app and website. Upon battling a few times and getting a few chests I can safely say that the app that I was using was more accurate.
I'm not saying it for all chest tracking apps you, may find your experience with other apps not as good but the app that I used "Check Next Chest" worked the best for me.
And with that I hope you had fun and learned something new. Keep enjoying yourself and happy clashing