In the latest update of Clash of Clans, some magic items were added in the game. They have different effects in the game. But still some players are confused how to use them and what they are. In this article we will be covering all of these points.
What is Potion in Clash of Clans?
Potions are the magical items, which are used by the players to get some added benefits. It just depends on the type of potion you are using and when you are using it. If you use a potion to enhance the training speed of your troops, it will give an immediate effect on it. There are different types of potions available which you can get for free or buy them with gems from the shop or the trader.
Where to get the potions?
There are quite a few ways you can get potions. You can buy them from the trader with gems or sometimes there are also free potions there. Completing challenges and events can also give you potions which you can use. They are mostly free.
How to use potions?
Potions are very easy to use, but to use them effectively you should first know which potion you want to use and when you want to use it. After that, follow the steps below.
Step-1: Open Clash of Clans and click on your town hall.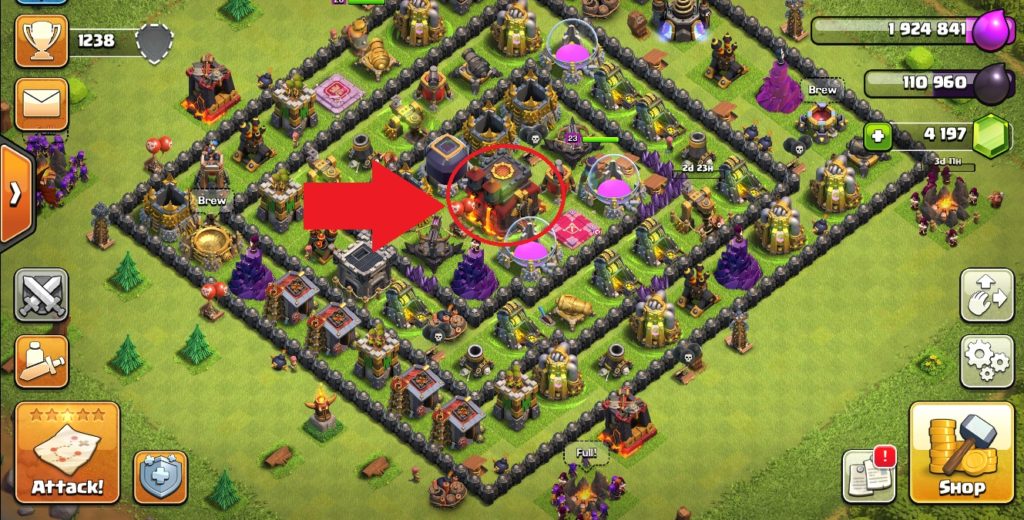 Step-2: After clicking, some options will appear. From those options click Magic items.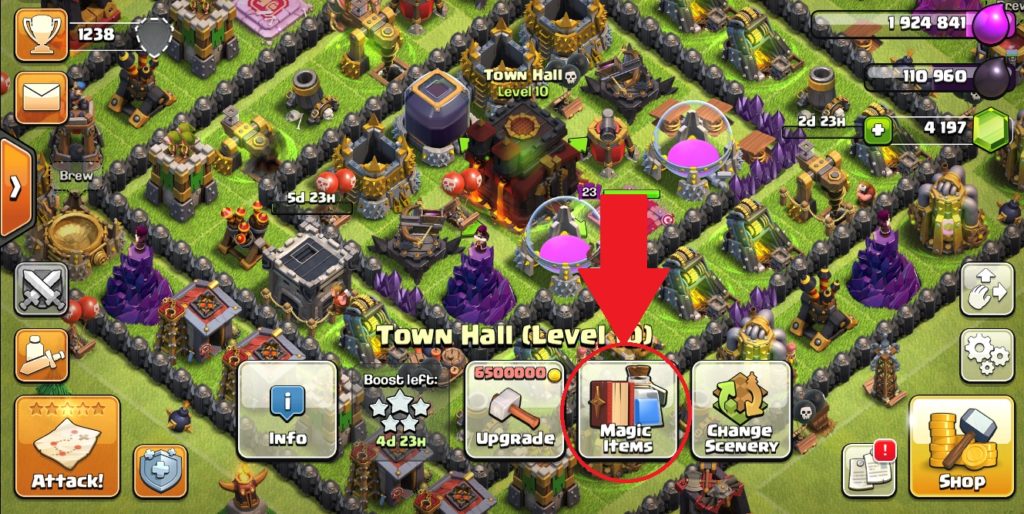 Step-3: A dialogue box will pop-up. From which you have to select the potion you want to use and click on it.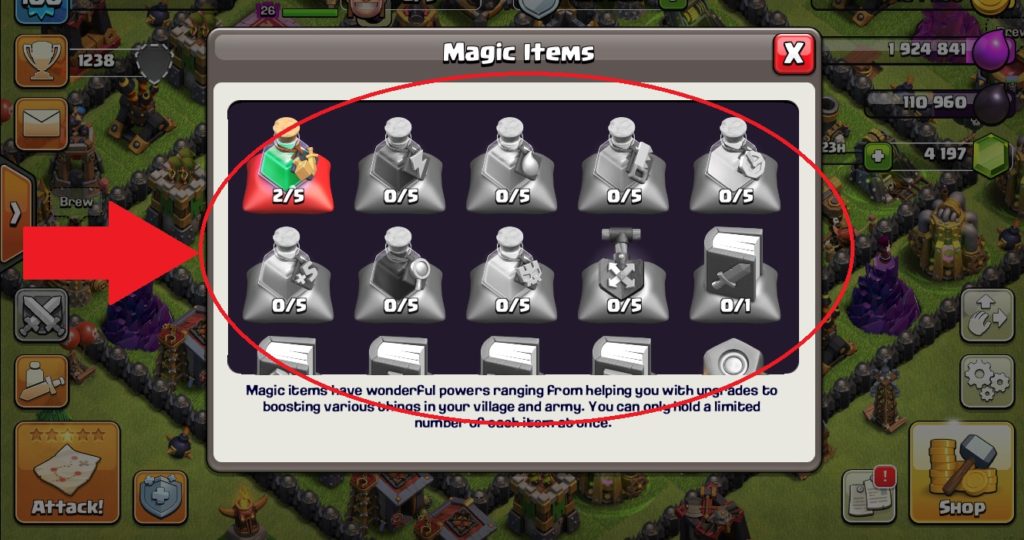 Step-4: Now click on use to utilize it.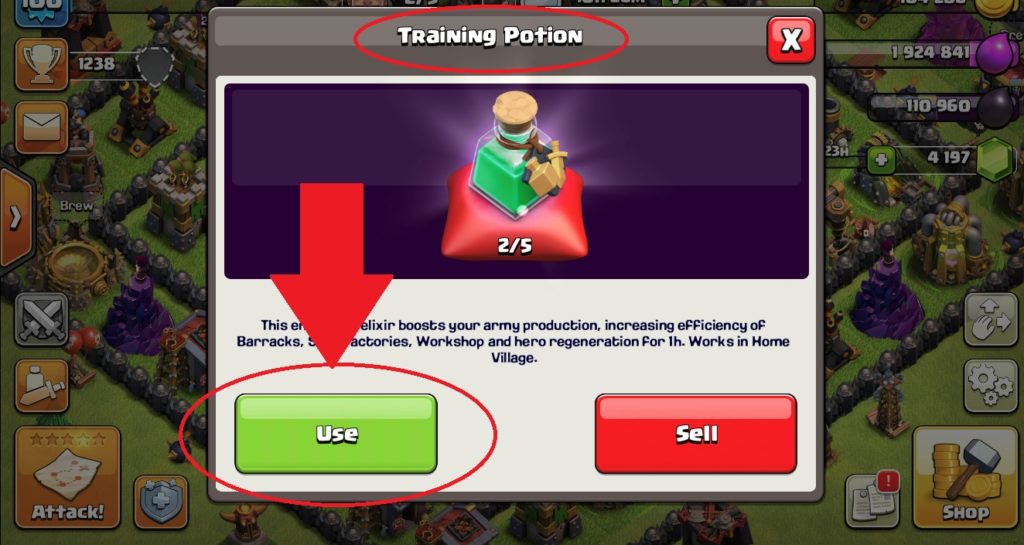 Step-5: After that, click on "1" that indicates the number of spells which are going to be used. After clicking, it will activate.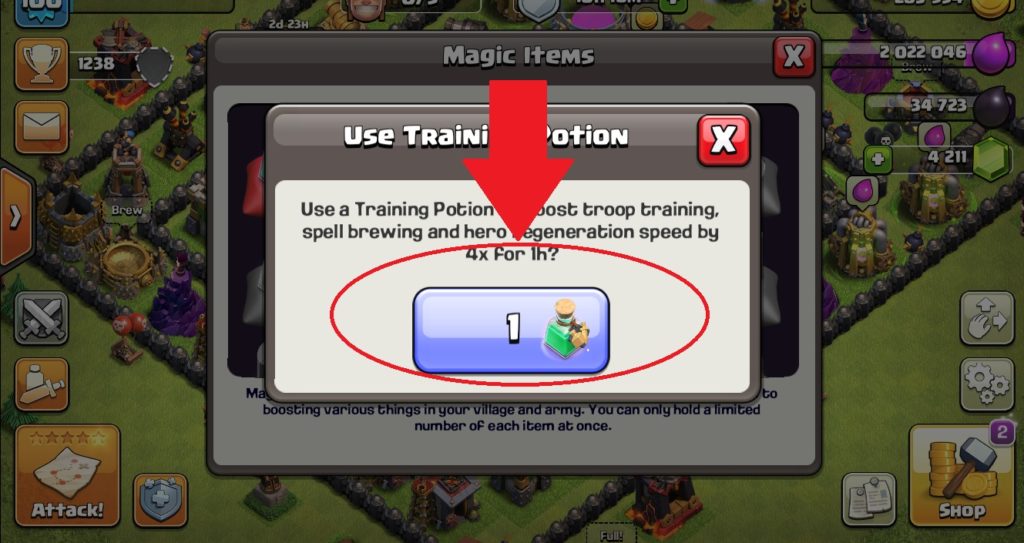 Where to use the potions?
Potions can be used in a number of different places and ways. You can use them to complete the upgrades of troops, spells and buildings. It can help you boost resources. It can also provide you with a maxed-out army for a short period of time.
How many magic items are there in the game?
There are 4 magic items now in the game. These are books, potions, runes and hammers. You can get them either from the shop or from completing the events. Trader also has these items with him so you can also buy these from him.
Can the magical items be looted by the attackers?
No, the magical items, which include potions, runes, hammers and books, cannot be looted by any of the players. They are safe in your inventory, till you use them. It cannot be invaded by other players.