Having a powerful army has always been the essence of every victory. We are not going to start a history lesson; we are talking about Clash of Clans victorious players. As for the case, every player wants their army to be stronger and more powerful, so that they can easily gain an advantage over their enemy. But power is not always the case, sometimes speed too is involved in it. In this article we will be telling you some secrets regarding the barracks.
What are barracks?
Barracks are where you can train your troops in clash of clans. In the game there are two types of barracks, one is to train troops with elixir and the other is to train troops with dark elixir. Upgrading your barracks can help you unlock more troops, and the higher the level of troops the more powerful your army will be. In the game there are about six barracks in total, from which 4 are of elixir and 2 of dark elixir.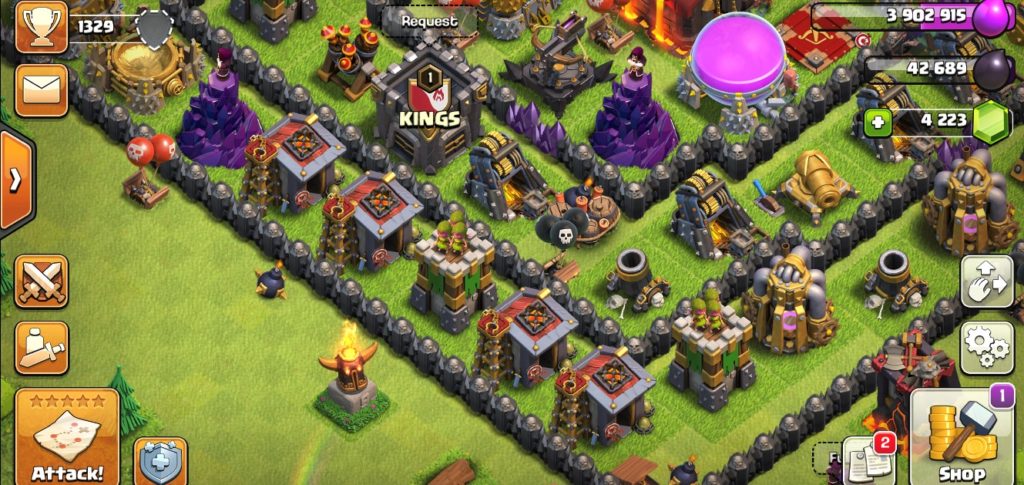 Why are there multiple barracks?
The point of ponder for most of you must be why there are so many barracks? All of your questions will be answered here. The reason for having multiple barracks is that your training speed for troops will be lowered, like if you are training barbarian. It takes 20 seconds to train one barbarian if you have one barrack, but if you have four barracks then it will take only 5 seconds. It applies for all of the troops that you have unlocked till now.
Can we just build one barrack and keep upgrading it?
Yes, you can do that but there might be some sort of compulsion on buying all four of the barracks to upgrade your town hall. But you can just build and upgrade only one barrack. The down side of it is that the time taken to train each troop will not be decreased as compared to having four barracks. It will almost cost you four times the time.
Can barracks work while upgrading?
No, the barracks cannot work while they are being upgraded. This will also cost you some time while training the troops.
Are dark barracks and barracks the same?
The concept and the theme of both is the same, to train troops. But the main difference is that dark barracks trains dark troops with dark elixir; meanwhile barracks can train troops with elixir. So, basically this is the only difference in their working.