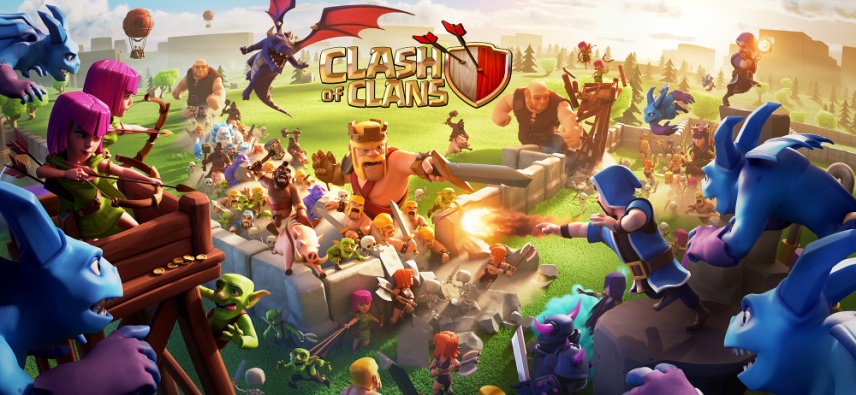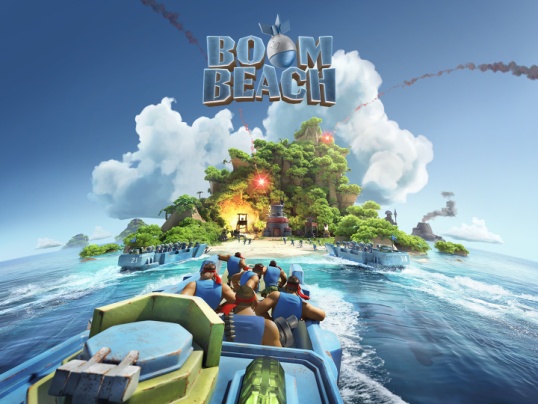 Online multiplayer strategy games have significantly thrived over the last decade. The majority of these kinds of games are adapted to Android or iOS devices, which has largely shifted gaming communities from PlayStation and Xbox to mobile phones, tablets, and iPads. In this stage of transformation, games such as Clash of Clans and Boom Beach have evolved and drawn the attention of millions of users worldwide.
Clash of Clans and Boom Beach have many similarities and there are several differences too. So, in this blog, I will discuss and compare these two games.
Clash of Clans and Boom Beach are online strategic building games that include a multiplayer feature. Both of these games are developed by Finnish game developer Supercell. This is also why both of these games have a lot in common.
However, there are unique features in both games that make a game more attractive than another to a player depending on personal taste.
Now, let's jump into more details and comparisons.
Ratings and Downloads
Clash of Clans and Boom Beach are available on both Android and iOS platforms. Clash of Clans, however, has better records when it comes to rating and user base in these platforms.
Clash of Clans has 4.5 stars out of 5 on Google Play with over 56.6 million reviews and more than 500 million downloads. And on App Store, the game has a 4.8 score out of 5 with over 1.8 million ratings.
As for Boom Beach, it has 4.4 stars rating on Google Play and 4.7 stars on App Store. The game has over 1.8 million reviews on Google Play whereas it has been rated over 244.8k times on App Store.
From these numbers, it is clear that Clash of Clans is more popular than Boom Beach.
Game Setting and Basics
Clash of Clans and Boom Beach feature different types of worlds.
If you are a fan of The Lord of the Rings or a fan of fantasy and the ancient world, you will find Clash of Clans' setting more appealing. The game has magical troops and spells and is based mostly on middle age warcraft such as archery and swordsmanship.
But if you prefer modern technology, Boom Beach could be your cup of tea as it features a more realistic game setting such as guns, tanks, missiles, gunboats, and flares.
In both of the games, you are given a simple base to build. After you collect and raid resources you can add more buildings and troops, also upgrade them, and your base gets more complex, stronger, and grander. Between this, a player has to maneuver offensive and defensive strategies during the game.
The multiplayer feature is prominent in these games, however, there is a single-player feature also available.
Furthermore, there is a social structure to the games that enables a player to communicate, team up and compete.
Offensive Aspect
Clash of Clans and Boom Beach have a variety of troops that vary in attacking style, agility, strength, range, and training time.
While Boom Beach focuses mostly on single troop armies, Clash of Clan can have a combination of many units, which also makes it quite interesting and complex too. However, you can have more control of an attack in Boom Beach. For example, you can use flare to direct the Boom Beach troops and manipulate the attack.
In contrast, you have to depend on the artificial intelligence of the Clash of Clans troops once they are deployed. Only you can support their attack with spells, but the direction they move is all up to them. You need to be strategically more sound in Clash of Clans, and this can be interesting and sometimes frustrating too.
To support a raid, Clash of Clans provides spells whereas Boom Beach facilitates weaponry. These support tools have similar uses but some have unique features too.
In both of these games, resources are used to train the troops. And, a downside of Clash of Clans is that the troops that survived a battle can't be reused for the next attack. Once deployed, they are gone and you have to train another unit which is both time and resources consuming. However, in Boom Beach, the alive troops can be reused for the next raid.
Now, let's talk about heroes.
Heroes are amazing units featured in both of these games. They have special abilities and their offensive prowess is quite awesome. And another cool fact about heroes is that they don't require resources to train, unlike other troops.
Personally, I find Clash of Clans heroes more fascinating because they bring in different dimensions to attack and they also defend their base when enemy attacks. And not to forget, they have bold and attractive looks.
The concept of victory and the objective of the raid are a little different in these games.
In Boom Beach, you must destroy the headquarter in order to win and collect medallion and resources. Once the headquarter falls, boom, all the other buildings in the opponent base collapse.
But, in Clash of Clans, you can get a star out of three and still return with a victory along with resources and trophies. You can achieve a star in two ways, either you destroy a town hall or get 50% destruction. If you do both, you have two stars and the third star can be achieved by destroying all the buildings in the enemy base.
Defensive Aspects
These games use defense building to resist enemy attacks. You can locate these buildings and design your base. However, Clash of Clans will provide you more freedom in this regard.
The positioning of defenses is very pivotal in Clash of Clans as it can significantly turnover the enemy raid result, moreover, it can also have a considerable impact on clan war results. That's why it makes Clash of Clans more complex and challenging.
The defensive buildings, as discussed above, are inspired by the technology of different ages and they differ in style, speed, and range. However, the defenses in both of these games have similarities in the way they defend.
Clash of Clans includes old-fashioned yet fascinating defensive buildings such as archer tower, cannon, mortar, X-bow, and tesla. As for Boom Beach, it features modern defenses such as sniper tower, cannon, mortar, machine gun, and shock launcher.
You can already see, they are of different ages however they have similar approaches. For an instance, an archer tower does almost the same as a sniper tower does, only their technologies are of different ages. Cannon and mortar in Boom Beach look more modern, whereas those of Clash of Clans look antique.
An entirely different feature that Clash of Clans has is the wall system. The walls have a considerable role in the protection of the buildings. This feature is absent in Boom Beach.
Furthermore, Clash of Clans provides shield protection after a base gets raided. The shield protection is usually for more than 10 hours. This feature that prevents your base from enemy attacks is absent in Boom Beach.
Resources
Resources are essential parts required to build buildings, train troops, and upgrade them.
In Clash of Clans, the fundamental resources are gold, elixir, dark elixir, and gems. Among these gems are the premium resources that can be obtained by cleaning the obstructions in a base or through participation in different game events. You can also buy the gems. The resources have specific purposes in the game. And gems can be used to speed up things.
The concept of resources is similar in Boom Beach too where resources generally mean gold, wood, stone, iron, and diamond. In this game, diamond is the premium currency.
Gold is used to find the match in Clash of Clans, which is done a little differently in Boom Beach. In Boom Beach, you can explore the unexplored regions on your map by spending some gold. While both gold and elixir are spent to build and upgrade buildings in Clash of Clans, wood, stone, and iron are used for a similar purpose in Boom Beach.
The resources are generally gained from raids in both of these games. Besides it, in Boom Beach, you can own a resource base outside of your home base from where you can collect the resources. As for Clash of Clans, the home base consists of mines, elixir collectors, and drills that produce the resources.
Building, Upgrade, and Time Consumption
Now, regarding these areas, these two games can have considerable differences.
Building and Upgrading are much faster in Boom Beach compared to Clash of Clans. Yes, Clash of Clans has the upper hand when it comes to the number of builders it provides. However, some buildings and upgrades take several days to weeks too. In Boom Beach, things happen significantly faster although there is a single builder.
The time consumption in Clash of Clans can be a turn down to many players who like to progress faster and easier.
Nevertheless, what I like about Clash of Clans is that the buildings and troops get a little modified look, a bolder look, every time they level up. This also makes the higher-level buildings and troops noticeable from the lower-level units. Boom Beach lacks this feature.
Secondary Game Mode
Clash of Clans features "Builder Base" as a secondary game mode whereas Boom Beach offers "Warships".
Builder Base can be considered a mini-version of the Clash of Clans home base with some modifications. One of the significant aspects of this game is that you can go on a head-to-head attack with a player in real-time. Whoever has the best attack wins. Defense of one's base also plays an important role in the victory.
Boom Beach also has a similar secondary game mode – Warships. In this player-versus-player mode, you will aim to destroy as many of the opponent player's engine rooms as possible to secure victory and earn stars.
Social Feature
One of the most attractive features of these games is their social features.
I find this feature more advanced and effective in Clash of Clans.
In Clash of Clans, you can form a clan or join a clan and build your gaming community. There is a feature that allows you to chat with your clan members, donate and receive troops and spells, and participate in war and other game events. The clan events usually offer handsome rewards. Furthermore, the clan encourages teamwork, competition, and strategic growth amongst players.
Regarding Boom Beach, players can team up to form Task Forces. The Task Forces attack CPU generated Power Bases and earn rewards. The game didn't have a chat feature earlier but now the game has introduced it.
Clash of Clans vs Boom Beach: Which game is better?
After this detailed discussion, I will leave you to decide which is the better of the two games, Clash of Clans or Boom Beach.
It completely depends on personal preferences and your attachment to one of these games.
However, to give my personal opinion, I will rate Clash of Clans above Boom Beach. The main reason behind it is that I find Clash of Clans more strategically challenging and satisfying too. However, I wish the game would improve its lengthy upgrade time.
Boom Beach is a great game, however, it is inspired by a similar concept to that of Clash of Clans. Majorly the game reflects the modern era and new technologies while Clash of Clans looks more ancient and mythical.
Now, that's my opinion. If you differ from me or support me or have other different views, please feel free to write down on the comment. I would be glad to know your opinions and verdict.