Much like in any other multiplayer game, your in-game name is one of the most visible parts of your presence in the game. It's your in-game name that helps you stand out in a sea of players. Throughout the years, we have been introduced to celebrities through their gamer tags. 'Shroud' and 'Ninja' enjoy the branding and clout and not 'Michael Grzesiek' or 'Richard Tyler'.
And often we have seen how gamer tags have made their way into the world of pop culture( marvel fans might know and recognise the gamer tag 'Noobmaster69'.)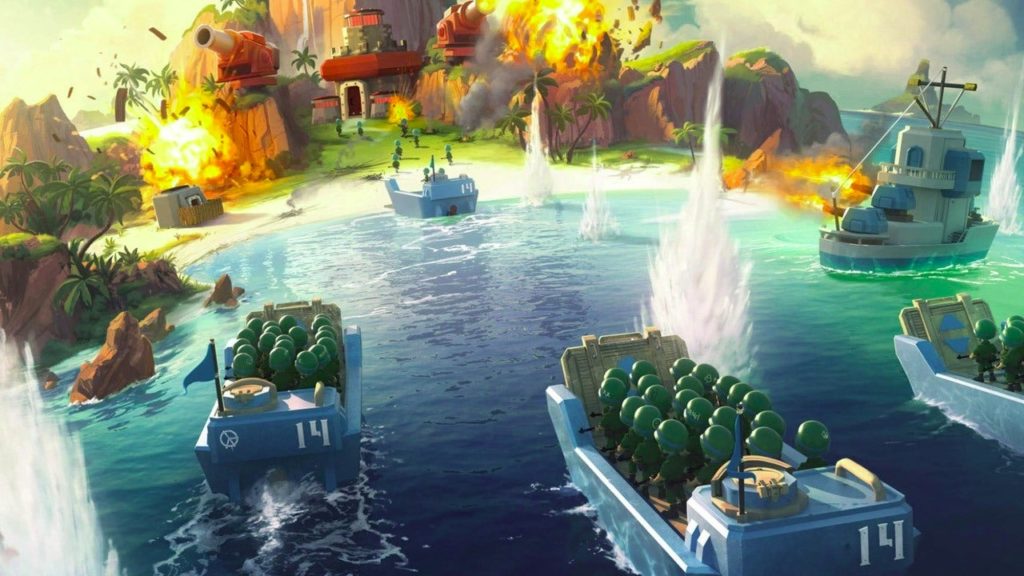 Having that said, being able to choose the perfect gamer tag in your first attempt is next to impossible. Especially when you are starting out. You are bound to have second thoughts about your name in the long run. But fear not, SUPERCELL has you covered. In this article we will teach you how to change your name in Boom Beach if you feel the need to do so.
How to change your name in Boom Beach?
To change your name in Boom Beach, please follow the steps laid out below.
Step 1. Click on the click on the settings button on the left corner of your screen.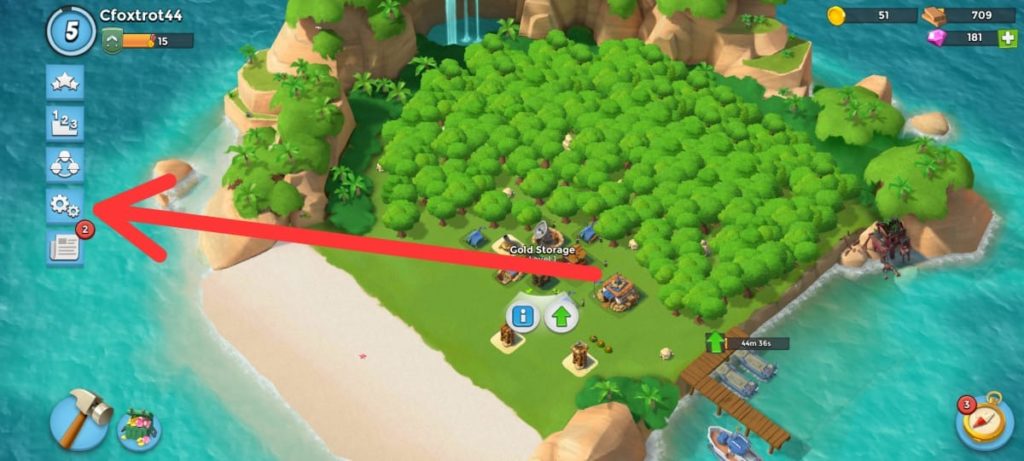 Step 2. After you have selected the settings button, you should see a menu appear. Besides the standard setting controls, you will notice a 'Change name' button on the top left corner of the menu. Click on that.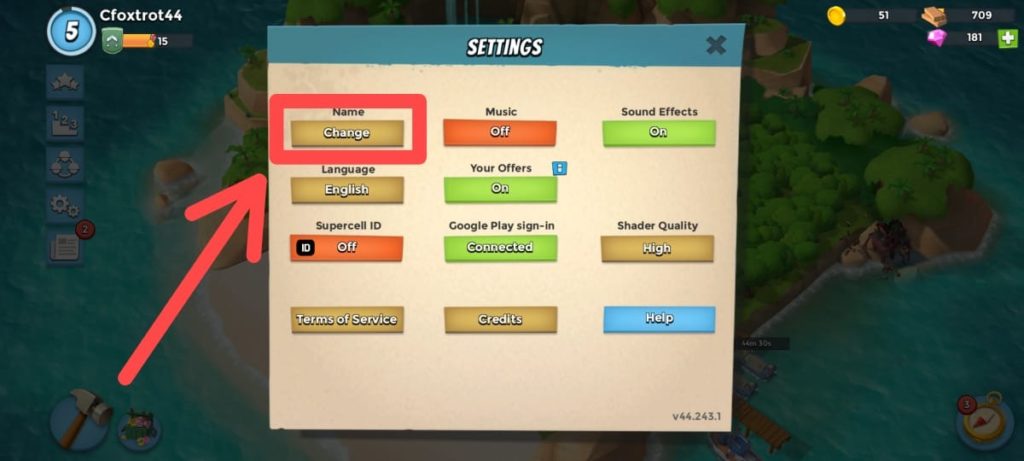 Step 3. Here you will get the option to edit your current username. Once you get here, change your current username to the one you desire and press the 'Done' button.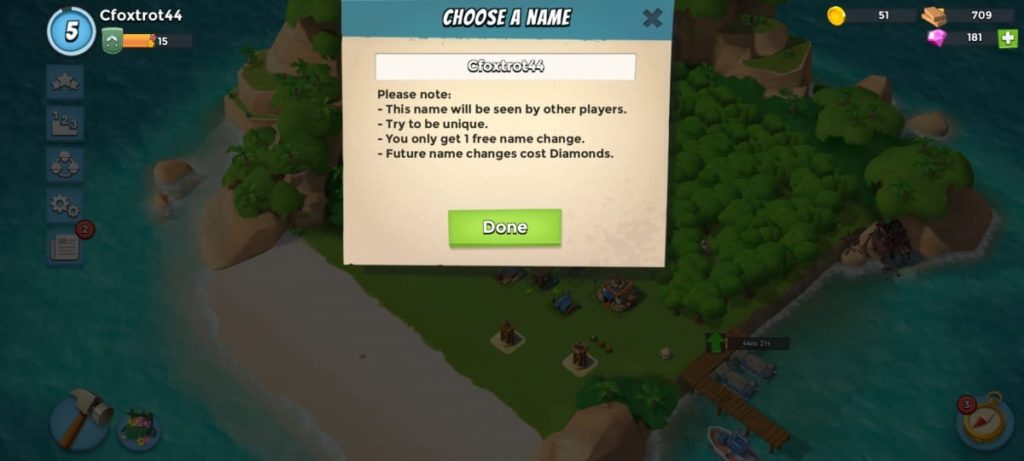 Step 4. Now the game would ask you to reenter the new username in order to verify your choice. Reenter the new username and press the done button.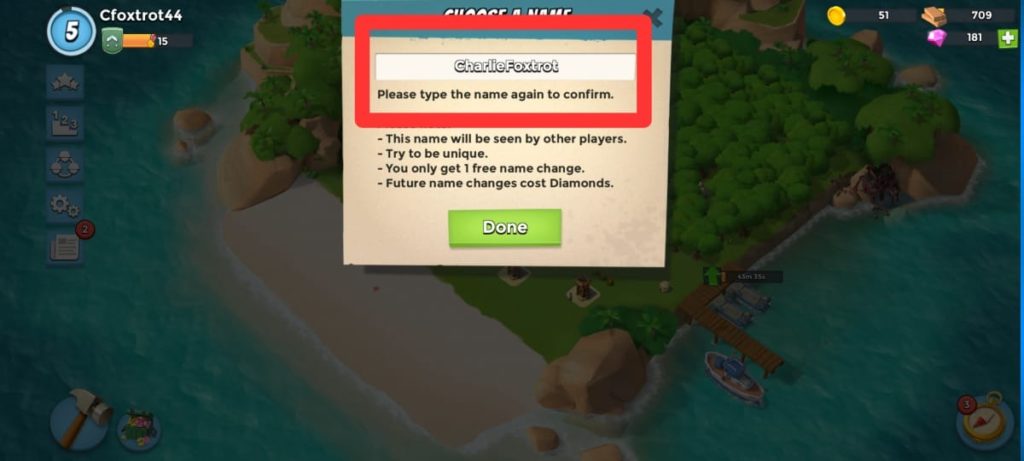 Congratulations, you have just changed your name on Boom Beach.
However, you can only change your name for free once. Attempting to change your name after your one free trial, will cost you money in the form of Diamonds. So it is advised that you choose your name wisely.
As mentioned before, in order to change your name more than once, you will have to spend Diamonds. Which indirectly translates to you spending money, time and valuable resources on it. This is by design and was implemented with a specific goal in mind.
We all know how the world of esports is susceptible to cyber bullying. Underaged players in particular, are more vulnerable to it and are more likely to either be victims or indulge in it. And instances of that happening, by creative manipulation of gamertags, have often come up in the past. This has been prevalent in other online shooting games such as Mini Militia and PUBG. In order to mitigate such malpractices, SUPERCELL implemented such restrictions. Even though this might be troublesome for many players and one might even call it unnecessary, it surely has made the community more inclusive and less prone to cyberbullying. After all, at the end of the day, that is what matters.