Clash of Clans players have the ecstasy to follow up mind-blowing attention to detail and creative updates. In the latest update of Clash of Clans, they added a feature most of the players have not expected. They have added a few sceneries for the village. Follow up this article to find how you can change the scenery yourself.
How to get sceneries?
Sceneries can be both purchased and unlocked for free. But till the latest update, Clash of Clans has only added one free scenery which you can unlock by upgrading your Town Hall to level 14. To get paid scenery you just need to buy them from the shop directly. For that, go in the special offers section, there you'll see a Clashy Constructs Scenery or any other available scenery. You can directly buy them from there and use them.
How to change scenery?
Changing scenery is not that much difficult. It just requires a few clicks, which will change your whole village's look in a moment. Follow the steps below to get a better view:
Requirements:
You must have one scenery, other than the classic scenery. You can either unlock it by upgrading town hall to level-14 or purchase it from the shop.
Step-1: Open Clash of Clans and click on your Town Hall, in the home village.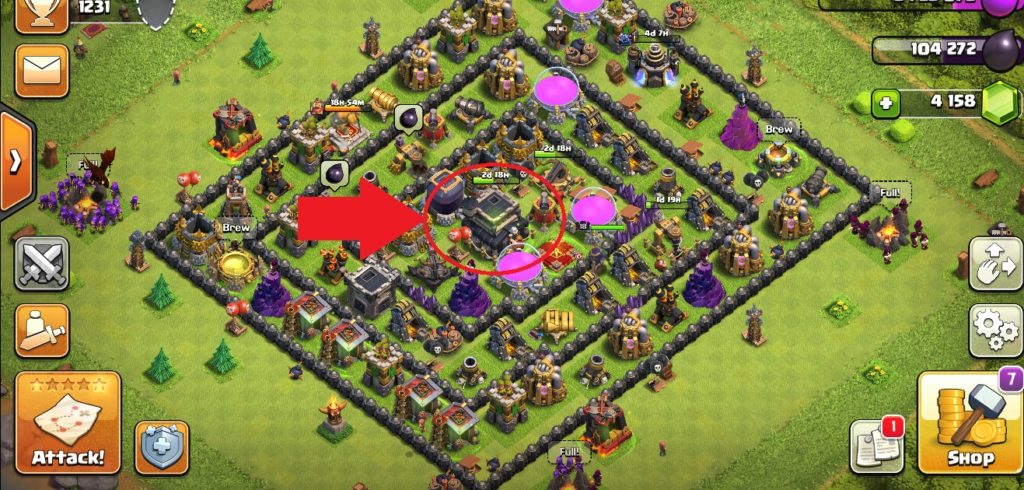 Step-2: A button will appear saying "Change Scenery". Click on it.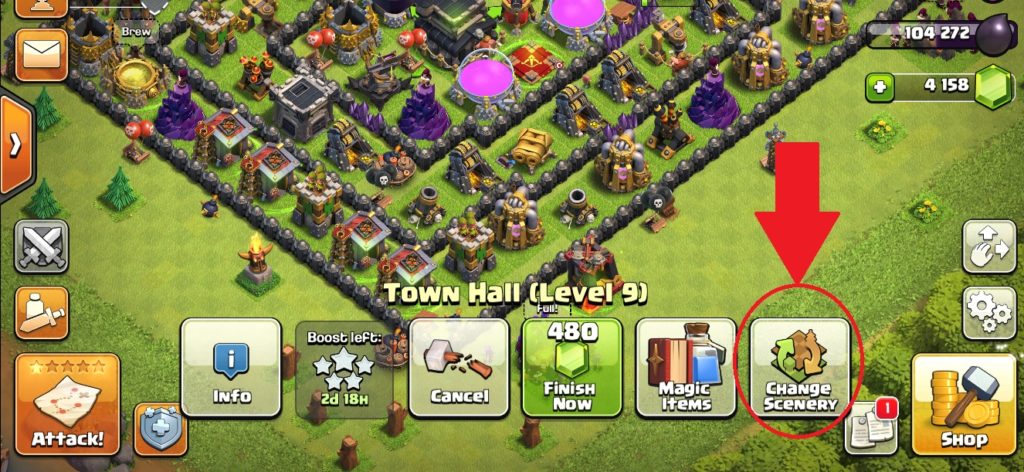 Step-3: A dialogue box will pop up. From there you can select the scenery you want to apply.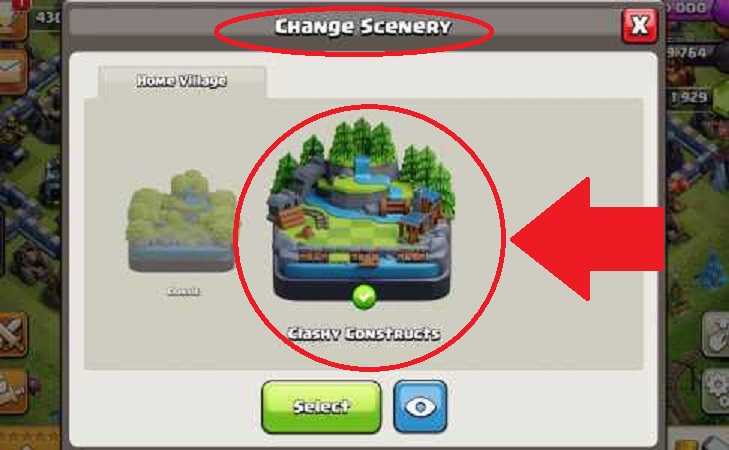 Step-4: After selecting the scenery. Click select and it'll be changed.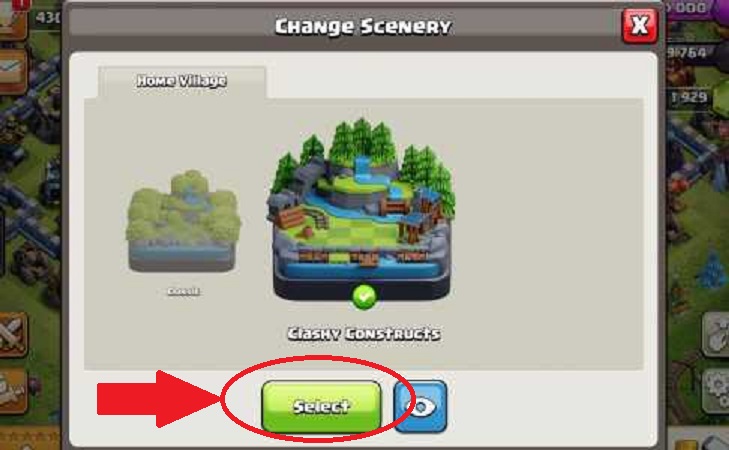 How many sceneries are in Clash of Clans?
Till the latest update, there are 10 sceneries in the game including the classic scenery. In the classic scenery there are three other sceneries under this name which represent all the seasons, autumn, summer and winter. These sceneries really enhance the look of the village.
Are there any war sceneries?
Yes, there are two war sceneries available till now. They are named as classic and inferno town. Both of these are applicable only during the war and its settings to change is also available in the clan wars. It is quite easy to apply these sceneries as well. You just need to follow the same steps as given above, but the only difference is you should be in the clan wars.
Can other players see your scenery?
Yes, other players can see your scenery. Only those sceneries can be seen by other players which you apply to your village. Your inventory cannot be seen nor be shown to others.