The most terrifying thing right now for Clash Royale players is the Electro Giant. It is a nightmare for the players, who are failing to defend themselves from it. But don't you worry. In this article we'll be telling you every move you can apply to keep yourselves safe from Electro Giant.
What is an Electro Giant?
In simple words electro giant is a modified version of normal giant, with a lot of added features and capabilities. To deploy an electro giant, you need 8 elixirs. In comparison with the normal giant, electro giant has more power but has a slower moving speed. Electro giant is capable of destroy one full tower. The thing that most people are terrified of is that anything that gets in a 3 tiles radius of an electro giant gets zapped into vapors.
How to counter Electro Giant?
The main trick behind countering the electro giant is to not get in its 3 tiles radius, and still give it damage. Given below are some well-crafted methods which you can follow to defeat it.
Method-1:
When your opponent deploys the electro giant. In that situation you should try to deploy those troops that don't get into the radius of the electro giant and also, they could attack it from outside that radius. For that you can use musketeers, hunter, zappies, barbarians, sparky etc. Barbarians and Zappies will get into the radius but they have higher damage and can easily counter it.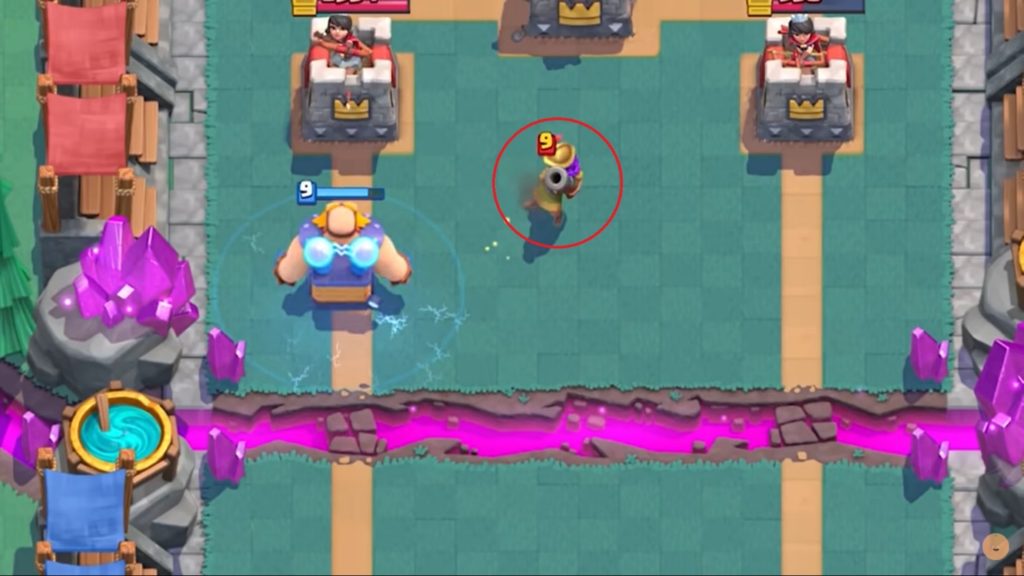 Method-2:
If you don't want to or can't include the aforementioned cards. Then in that case you can use some of the well-suited buildings. Some buildings are able to easily distract the electro giant and also lower or completely end its health. You can use a barbarian hut, goblin cage, cannon, inferno tower and hidden tesla. The most effective in this case will be the hidden tesla and the barbarian hut, the reason being their high damage and health ratio.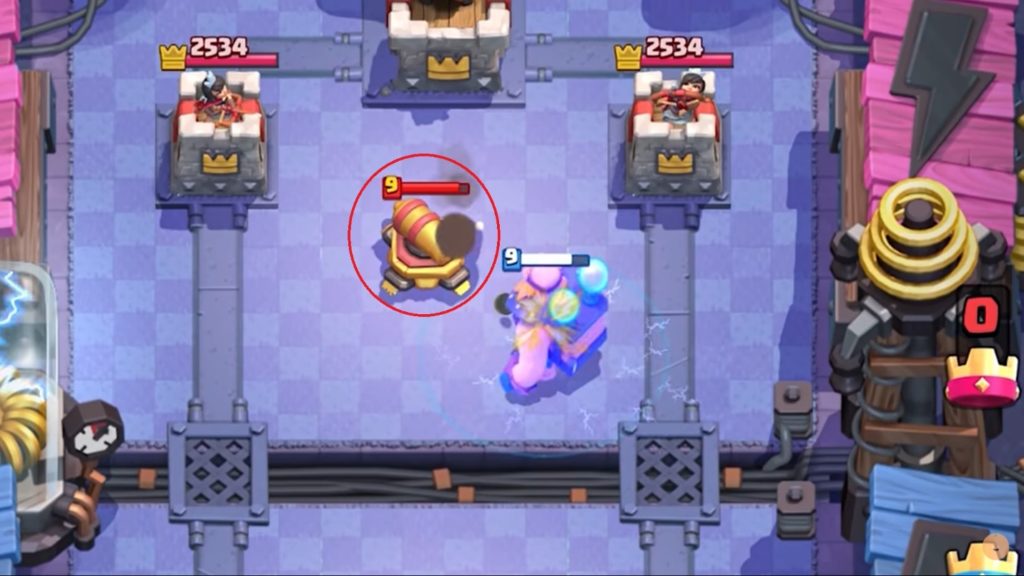 Method-3:
If you don't want to take any risks, then you can use both the buildings and the troops at the same time. The catch is that you need to distract it from the buildings, lower its health with troops and try not to get into its radius. For this you can use some combination of cards like dark knight, army of skeletons and mega minion. This will easily annihilate the electro giant.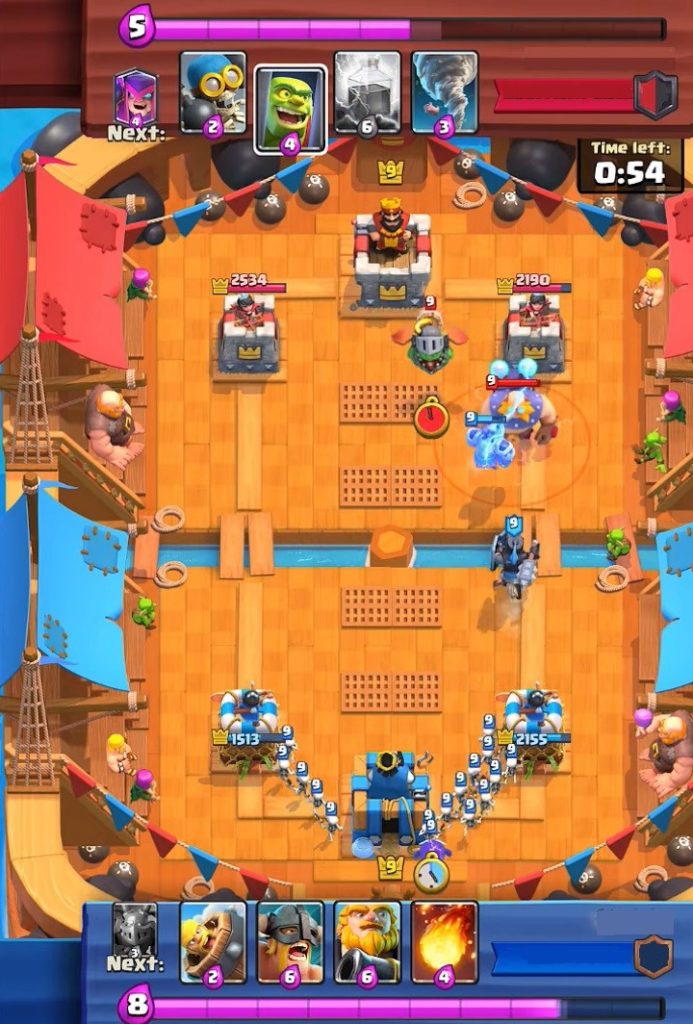 Key takeaways:
Distract the electro giant away from the towers.
Stay away from the 3 tiles radius.
Use a combination of cards to eliminate risk factors.
Why is the electro giant so special?
The thing for an electro giant is that when someone attacks it, the electro giant releases zap in the radius of 3 tiles and every object in that radius gets 120 damage. That's why individual troops in the radius easily get knocked out.
Tips to use electro giant efficiently?
As an electro giant player, your target should be to get the troops like musketeers and hunter into the radius. So, for that you can add a tornado card in the deck. Deploy it when a troop(s) are out of the radius to get them into the radius or to change their lane. To deploy the electro giant, you need a lot of elixir, in that case you can place an elixir collector.