Getting geared upped, a term which has now been taken up by Clash of Clans. In their update, they added a feature in which you can change the ability of attacking of some defense buildings. To learn more about it follow the article.
What is gearing-up the buildings in Clash of Clans?
Gearing-up is a term which is being used in Clash of Clans to switch between the capabilities of your cannons, archer towers and mortars. When you gear-up any of the aforementioned buildings an option appears on them, which help you better strategize your home village. There are a lot of different combinations you can follow to uplift your base's defense.
How to gear up the buildings?
To gear up your buildings there are some requirements which you must full-fill first.
Requirements:
Your cannon in the home village should be at least level 7. The builder base double cannon should be level 4.
The archer tower in the home village should be of level 10. Archer tower in the builder base should be at least level 6.
Mortar should be of level-8.
These are the requirements which you must full-fill to start gearing-up these defense buildings. Follow the steps below to get a better insight on how to do it.
Step-1: Open Clash of Clans and click on any of the defense buildings (cannon, archer tower, mortar) you want to gear up.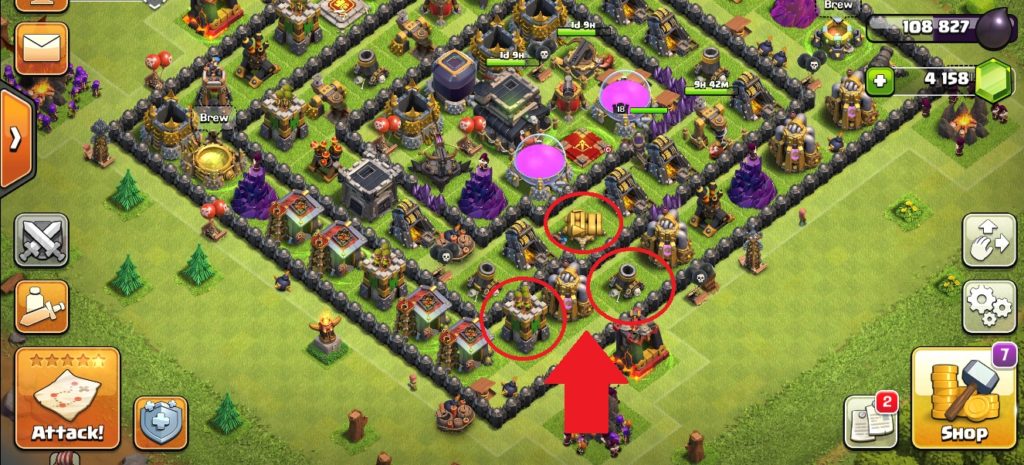 Step-2: If you full-fill the above-mentioned requirements, then you can easily gear-up your defenses by clicking on the Gear up button.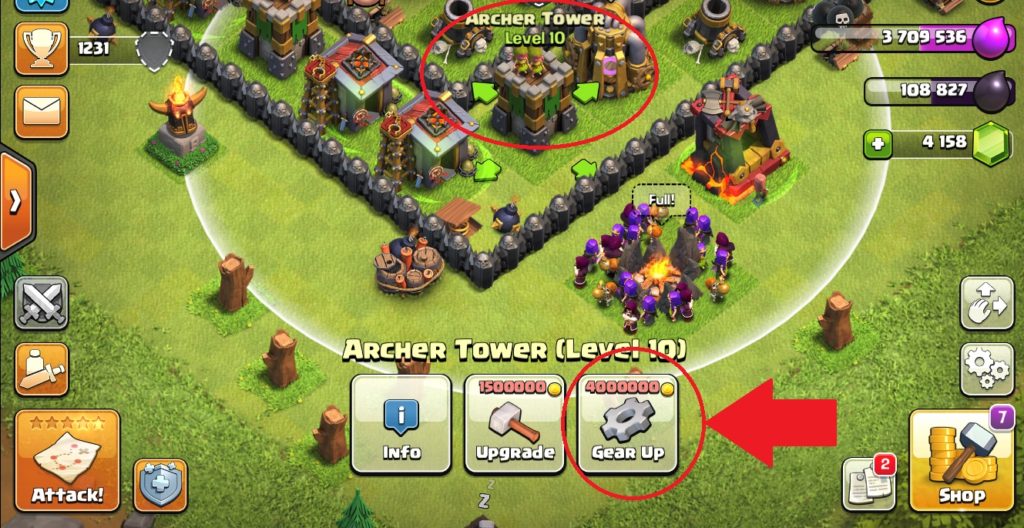 Step-3: After you have upgraded that building to gear up. Click on the normal button.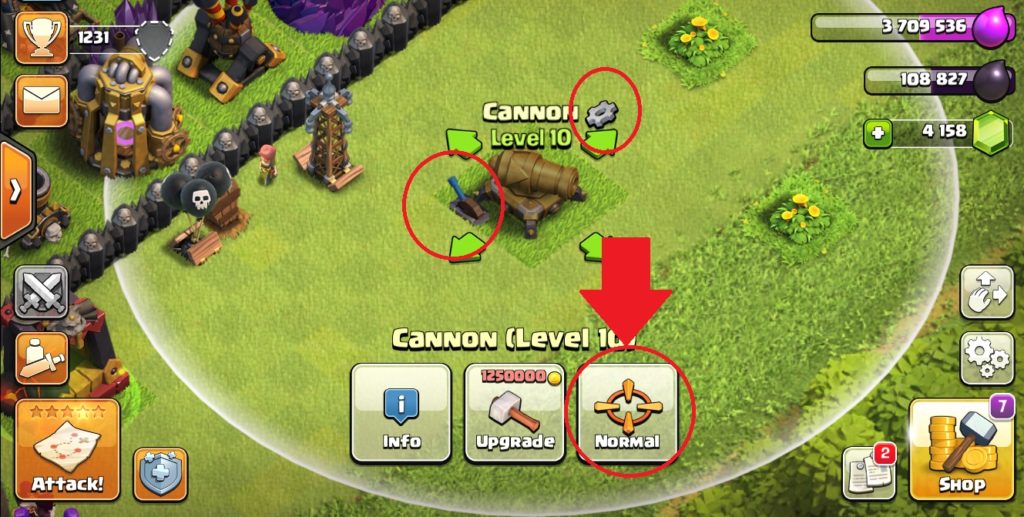 Step-4: That building will change its ability, both visually and specification wise.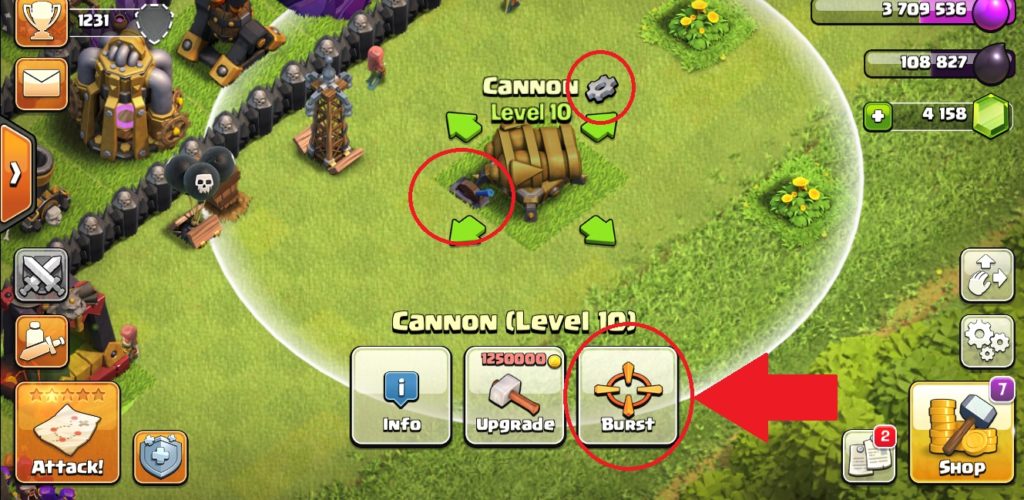 What changes does it make when you gear up?
Whenever you change the gearing of your buildings, their attacking ability and their range is mostly affected. Individual effects of each defense building are given below:
Cannon gets two heads and shoots burst fire. But this reduces its range.
Archer tower has an increased rate of attacking but its range also decreases.
Mortar gets three heads and fires three bursts of shells at once, with range remaining the same.
Can the defenses be geared-up in the builder base?
Only the home village defenses have to unlock their gear by upgrading. In the builder base, the archer tower has this feature built-in from level-1. But you still have to upgrade builder bases defenses to gear up your home village.
Can the gear ups be upgraded?
No, till now you cannot upgrade your gear ups. But in future you can expect this update.