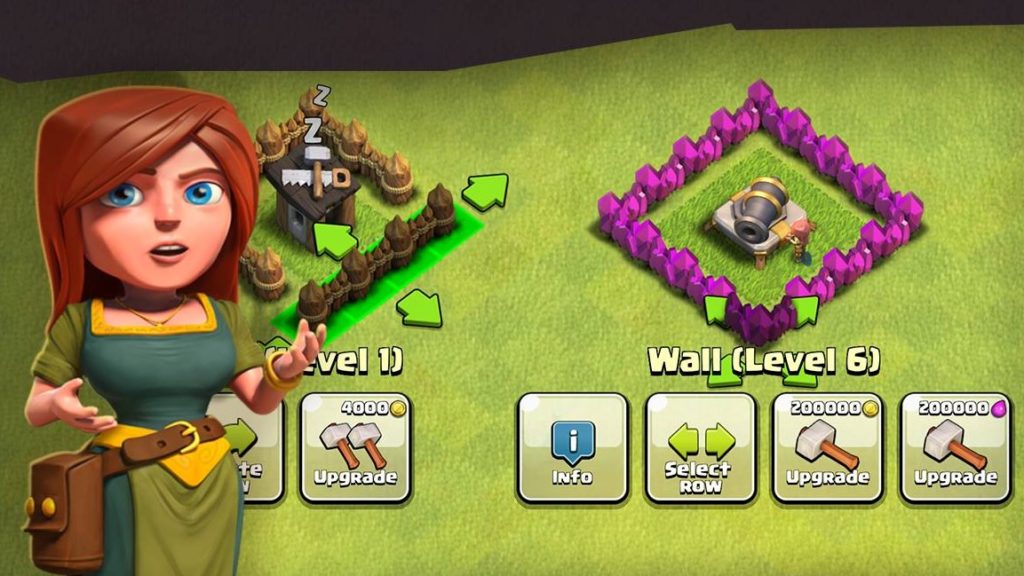 Walls are an integral part of your defense that plays a vital role in protecting your base in Clash of Clans. The significance of stronger walls increases, even more, when you advance to a higher level of Town Hall. But upgrading the walls can take a considerable amount of resources, mostly when you are trying to get your walls to higher levels. This also consumes a hectic amount of time.
Well, patience is the key. But maybe you don't have to wait that long if you play with some good strategy. After all, the game – Clash of Clans is all about strategy.
So, I am going to reveal here the most important strategies that I have applied to get my walls upgraded quicker. Furthermore, I will also be discussing a couple of other game plans that other pro players consider useful.
How To Level Up Walls Fast In COC?
Keep a builder always available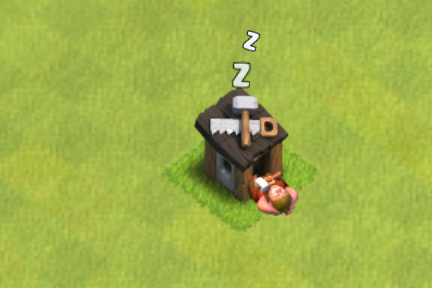 Upgrading any building requires a builder. So you can't speed up the wall upgrade if all your builders are busy working on other buildings.
It is also important to build and upgrade other buildings. Therefore you'd have a great advantage if you have a maximum number of builders. That is why I would recommend you unlock as many builders as you can.
You can keep a builder free, and when you have enough resources you can use the builder to upgrade your walls.
To get a builder, you need a builder's hut, and to buy a builder's hut, you need gems. Therefore, saving gems and buying gems would be very helpful.
Choose a good farming army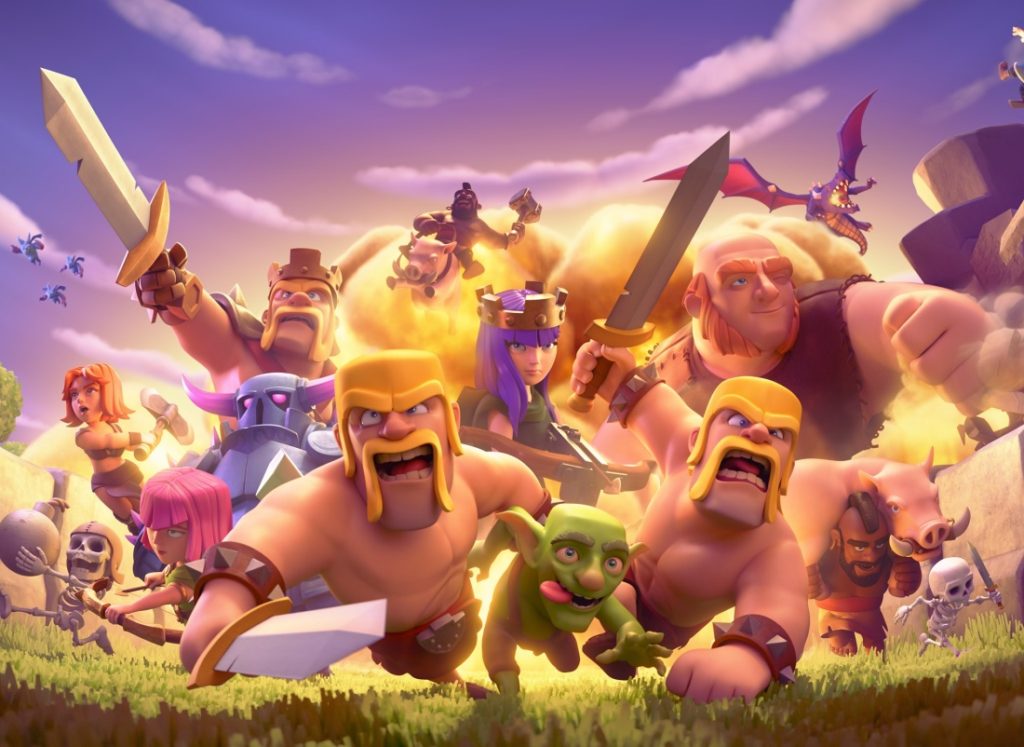 Picking a good farming army will not just help you to collect the loot but usually, this army also saves your resources. Furthermore, good collecting troops do not take a long time to get trained.
When you get your army ready, you can go for loot and come back with a good deal of gold and elixir. Then, you can utilize the loot on your wall upgrade.
I usually train troops that cost less but can be used to collect a significant amount of loot. A mass of baby dragons is one of my favorite armies for that purpose, however, you can pick your army, be it barch or miners, depending on your strategy to get the best out of them.
Stick around a dead base trophy league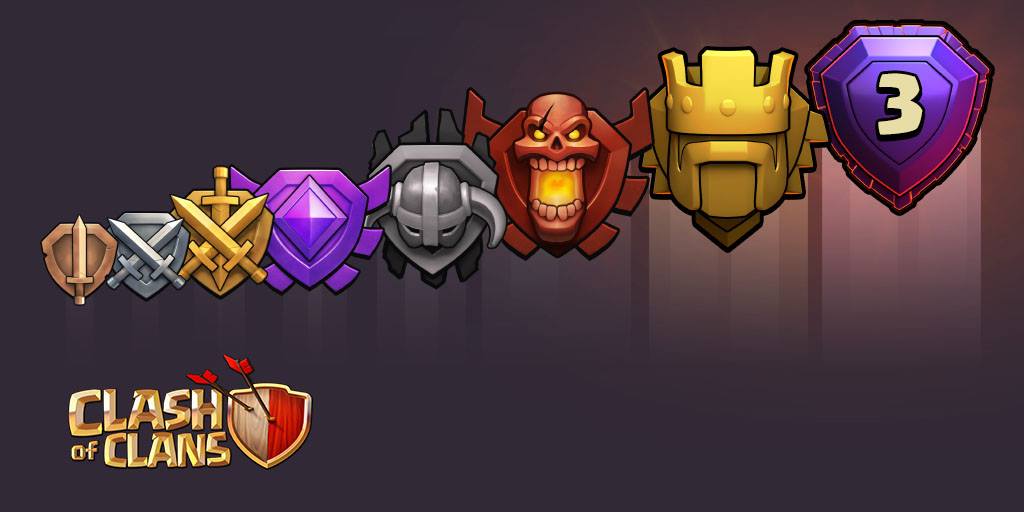 Who would not love to attack a dead base? Deploy your troops, steal the dead loot as much as you can, and use it to level up your walls.
However, all the trophy leagues don't present you dead bases often. So stay in a trophy range where you have a higher chance to get a dead base.
Gold and crystal leagues usually provide you with more dead bases than any other trophy league.
Boost the troop production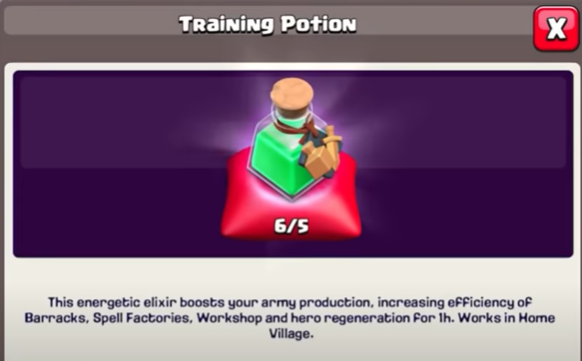 Speeding up the troop production means you can raid more frequently. This way will get you more resources needed for the wall upgrade. So, if upgrading the wall is your priority, then boosting troop production is one of the methods that can be very useful for you.
Worry less about the trophy and focus more on loot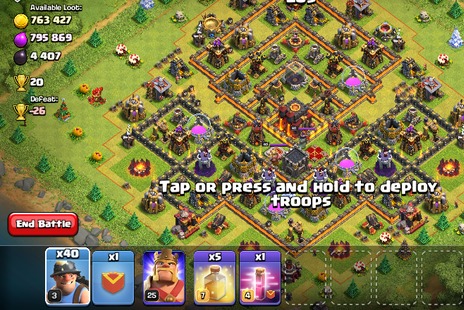 Here, you are reading this article because you are concerned about upgrading walls fast. So, do not care much about the trophy counts. Get a good-solid army and raid potential bases because the upgrade requires abundant resources.
Do not worry about losing but focus on collecting the gold and elixir as much as you can using as few troops as possible. Usually, the mines and pumps offer plenty of resources, so make them your targets.
But this also may result in a win-win situation for you if you are also concerned about trophies, because the attack may still earn you a minimum of one star. It all depends on your strategy, what kind of farming you do and how you deploy your troops.
Use wall rings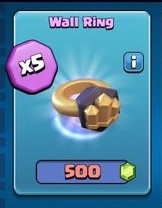 If you have wall rings, use them to get your walls upgraded. But you might use the wall ring wisely.
A wall ring is equivalent to one million gold or elixir, so use it on a wall that requires at least one million gold or elixir to upgrade.
You can achieve wall rings from clan games. You can also buy wall rings from the clan war league medals shop. For 50 medals, you can get 10 wall rings which are equivalent to 10 million gold or elixir.
Participate actively in events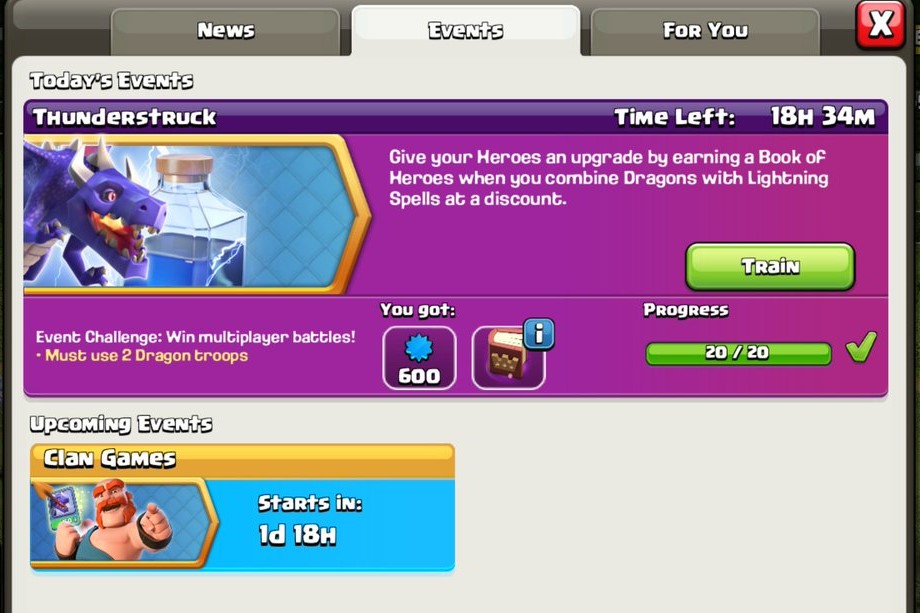 Events usually offer you magic items. There is a chance that you will get wall rings too. And you don't have to be disappointed if you don't get the wall rings because you will still get some items and resources that will help you one way or another to level up your walls.
Buy gems and use them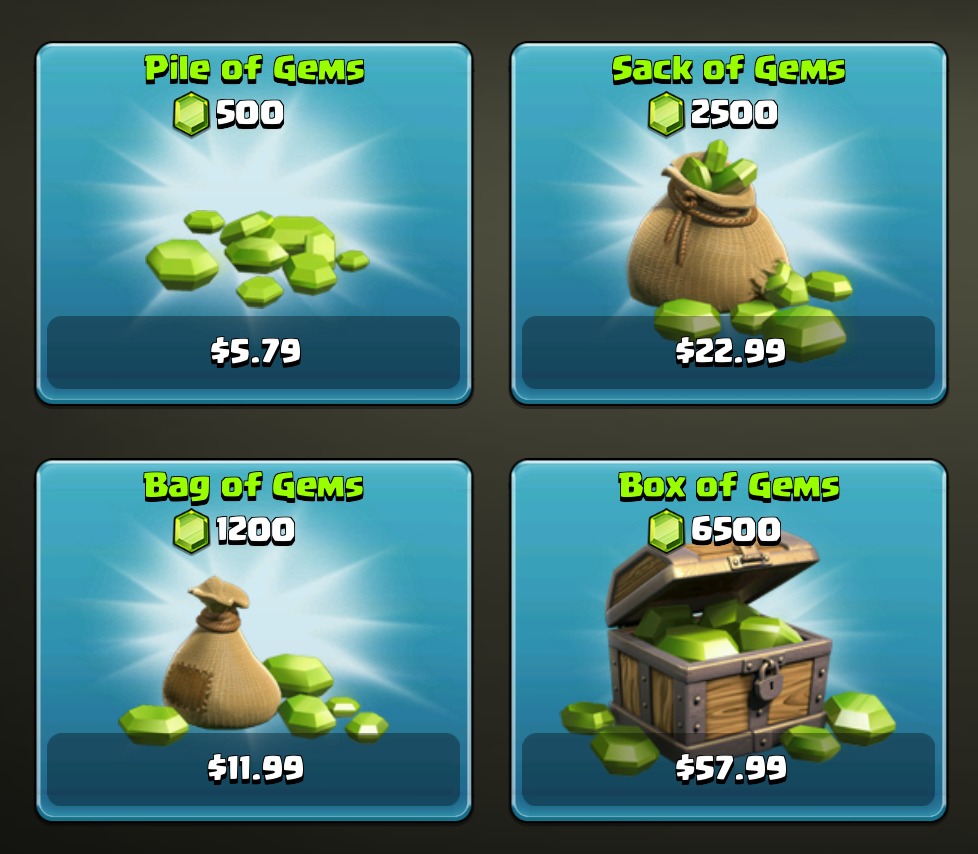 Gems can get you lots of things to speed up the game. But they don't always come for free, so you will have to buy them.
Gems can be very useful to upgrade your walls quickly. However, I would not tend to go with this step but use other creative strategies to attain my objectives and enjoy the game. But it's your game, and it's your call if you would like to purchase gems or not.
While you are focused on upgrading the wall fast, I would also recommend you to keep an eye on other upgrades. Perhaps you should also look to upgrade other buildings and enhance your attacking units.
Having a tough wall helps to defend your base and resources from foreign raids. Furthermore, it also gives an edge in defending against war attacks to help your clan's victory. And the strategies discussed above will help you greatly to get your walls upgraded considerably faster.